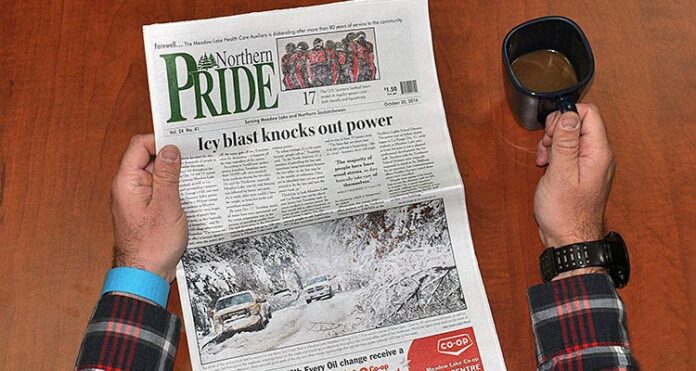 It's time for impatient drivers to be shown the light when it comes to encountering emergency vehicles on the province's highways and byways.
Whether legislation introduced recently calling for the installation of blue lights on tow trucks throughout Saskatchewan makes a difference or not, one simple fact remains – people need to slow down!
According to SGI, on average there are 60 crashes in the province each year involving an emergency vehicle. Many of these are the result of drivers being oblivious to what the rules of the road are when being overtaken by an emergency vehicle from the rear or when meeting one travelling in the opposite direction. If an emergency vehicle approaches with lights flashing or sirens engaged, safely pull over to the right side of the road as quickly as possible. Emergency vehicles have the right-of-way and take precedence over all other traffic. Keep to the side of the street until they have safely passed and watch closely for additional emergency vehicles approaching from behind.
If an emergency vehicle is stopped on the side of the road with its lights flashing, drivers must slow to 60 km/h unless driving on the opposite side of a divided highway. What many people don't seem to understand, however, is this same rule applies when encountering tow trucks parked at the side of the highway with their amber – and now blue – lights flashing.
Yet, the question posed earlier remains unanswered. Will adding a different colour of light truly help what obviously continues to be a very serious and, yes, deadly concern?
The new legislation was introduced early last month at the behest of the Roadside Responders Association, which lobbied the government to take action following the March 7 death of tow truck operator Courtney Schaefer. He was killed in a roadside collision while responding to a call for service in southeast Saskatchewan.
On one hand, it's encouraging to see such swift action taken in an effort to create a safer environment for tow truck operators and to prevent a similar such incident from reoccurring. On the other hand, once drivers realize the lights are not emanating from the roof of a police vehicle, the accelerator could very well hit the floor once again.
Although more recent statistics are not readily available, nearly 300 people were charged after they did not slow down to 60 km/h when passing emergency vehicles during a week-long safety blitz in late 2015. That was one week out of a full 52 in a year. It really sends a strong message as to how ignorant many people can be.