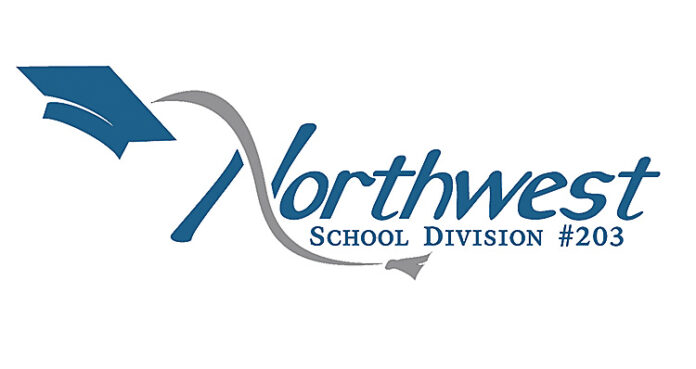 by Derek Cornet
Two board members of the Northwest School Division (NWSD) will serve as chair and vice-chair on an interim basis until an organizational meeting can be held in November.
The change was sparked due to the retirement of former chairperson Brian Gaboury, who served the NWSD and now dissolved Turtleford School Division for a combined total of 29 years. Since he stepped down in June and there had been no regular board meeting in July, the decision was made at the Aug. 17 meeting to fill the spots.
Faith Graham of subdivision eight (Marsden, Neilburg, Lashburn) – who was elected vice-chair in November 2016 – will now take over as interim chair. With Graham's vice-chair position open, subdivision 10 board member Barb Seymour of Meadow Lake let her name stand and was voted in.
"I've been interested in a larger role for a couple years, and, when we had our organizational meeting last November, I ran against Faith for vice-chair and she won," Seymour stated.
Since Gaboury stepped down, that means a by-election will likely be held in subdivision three (St. Walburg, Paradise Hill, Frenchman Butte). The period for nominations opened Aug. 22 and will close Sept. 6. If there are multiple nominees, the by-election will be held Oct. 11. All board members were elected to a four-year term in October 2016.
Meanwhile, division staff are busy preparing for the upcoming school year. According to NWSD director of education Duane Hauk, some students can look forward to enhanced resources, especially in early learning.
"In an effort to update some of our Kindergarten classrooms, there's some money allotted to make some improvements," he stated. "The improvements don't involve the structure of the classrooms, it's more with some of the Further Learning Centres. With our goal on reading, writing and math, we've ordered some resources for the schools."
Hauk noted there's a number of resources already in place at the school and division levels. He also said staff are ready to welcome students for another academic year.
"It's a fresh start for everyone," Hauk remarked. "We're going in with a lot of excitement because we want students to do well and enjoy their experience at school."