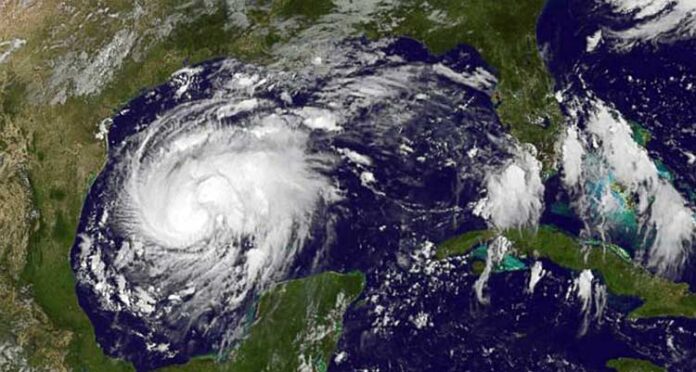 by Phil Ambroziak
Residents of the northwest are not immune to the wrath of Hurricane Harvey.
Don and Yvonne Arlett of Meadow Lake have been receiving daily updates from their daughter, Gail Goodman, who resides with her husband, John, and children in Katy, TX – a suburb of Houston – informing them of the ongoing situation and to assure them of her safety.
"I try to let them know every morning and every night, as well as throughout the day, how things are going," Goodman said. "Neither my brother (Carmon Arlett) or I live close by anymore, so I want them to rest assured my family and I are OK."
Hurricane Harvey is the first major hurricane to make landfall in the United States since Wilma in 2005, ending a record 12-year period with no hurricanes of Category 3 intensity or higher. In a four-day period, many areas received more than 40 inches (1,000 millimetres) of rain as the system meandered over eastern Texas and adjacent waters, causing catastrophic flooding. With peak accumulations of 51.88 inches, Harvey is the wettest tropical cyclone on record in the contiguous U.S. The resulting floods inundated hundreds of thousands of homes, displaced more than 30,000 people, and prompted more than 13,000 rescues. As of press time, more than 30 people died as a result of the storm.
"The rain started here Aug. 25," Goodman said. "It wasn't too heavy at first, but it was a constant rain. It picked up by Saturday (Aug. 26) and just never stopped. By Sunday, we had received eight inches of rain and the flooding came about halfway up our lawn and almost to our garage."
Although the water has since started to recede, Goodman said there's a long road ahead in terms of getting back on track.
"It's going to be more than a few months before things are back to normal," she added. "There are neighbourhoods to the south that will probably have to eventually be bulldozed because they'll be underwater for a while yet."
All the schools in the local school district have also flooded, so – as a pre-school teacher – the storm has even affected Goodman's livelihood.
"Even though we were already having a new school built, I expect I will be out of work for a while," she said. "The school year actually started here Aug. 16, but now I suspect close to 5,000 students don't have schools they can go back to any time soon."
For Don and Yvonne, it's the ability to maintain contact with their daughter that helps the Arletts remain calm, cool and collected some 3,000 kilometres to the north.
"They're among the more fortunate ones, as one subdivision over from them was evacuated," Don Arlett said. "It's not entirely over yet, but we're happy everyone in our family is safe."
This is a sentiment shared by Jesse McLauchlan, a former Meadow Lake resident who now lives in Seabrook, TX, which is another suburb of Houston.
"We're pretty good here," McLauchlan said. "I got about six inches of water in my shop, but that's nothing compared to most."
Now semi-retired, McLauchlan moved to Texas several years ago after marrying his wife, Wendi, who is from the lone star state.
"Right now, it's all about neighbours helping neighbours and everyone just being there for each other," McLauchlan said. "I hope everyone comes out of this safely."