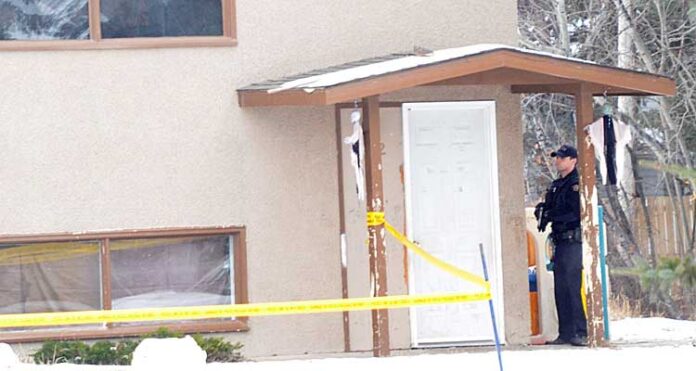 As of 12:40 p.m. today (Nov. 13), Meadow Lake RCMP are investigating a serious incident which took place in Meadow Lake.
The RCMP are searching for a male considered armed and dangerous.
The male is described as: 5′ 8″, 102 pounds, grey "Burton" hat, glasses, red hoodie with black writing and black Adidas track pants.
The public is asked to not approach the male. Anyone with information is asked to call the RCMP at 310-RCMP.