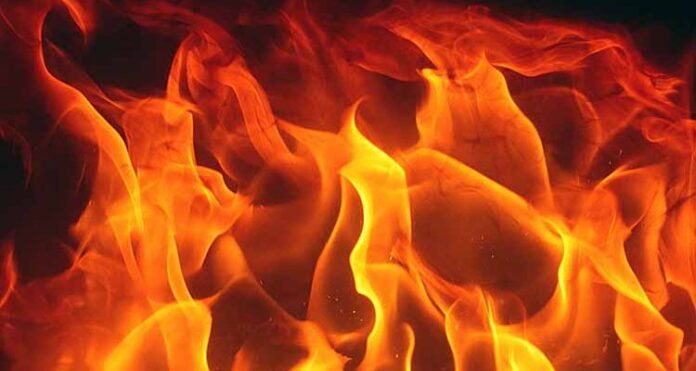 by Phil Ambroziak
There wasn't much time off this holiday season for members of Meadow Lake Fire and Rescue.
"We had a busy week," remarked fire chief Neil Marsh when discussing a series of calls the department responded to between Christmas and the New Year.
The first incident occurred in the early hours of Dec. 27 when firefighters put out a chimney fire at a residence in Rapid View.
"Luckily, that fire was kept under control by the quick actions of the homeowner," Marsh said. "We were able to put out the rest of the fire, however, and make sure it was contained to the chimney and attic area. The good news is the owners are still able to live in the home."
The home in question belongs to long-time resident John McBain.
"Their (firefighters') knowledge and experience saved my dwelling from total destruction," McBain noted.
McBain went on to express his gratitude to both RCMP and EMS members who also attended the scene in order to assess the situation.
"It's good to know Meadow Lake and district has qualified personnel to respond to many situations," he added.
Meanwhile, the local fire department was back in action later that same day in response to a fire that broke out in a shop along the west service road.
"It was contained to one suite in a building that has two or three tenants," Marsh said. "It was another accidental fire, but it resulted in considerable damage to the contents of the building."
The department's work wasn't over yet, however. On the afternoon of New Year's Eve (Dec. 31), firefighters responded to a call concerning a residential detached garage on 5th Street West.
"This fire led to extensive damages to the building and everything inside – it was a total loss," Marsh stated. "There was also some minor damage to nearby vehicles."
As for the cause of this blaze, Marsh said it is still unknown at this time but it too is believed to be accidental in nature.
Marsh also confirmed it's not uncommon for there to be an increase in house fires and such during this time of year.
"It has a lot to do with the weather," he said. "This is typically when we get our first real cold snap and the colder it gets, the more people will use their heaters, wood stoves and whatnot. The more energy you use means a greater chance for fire."