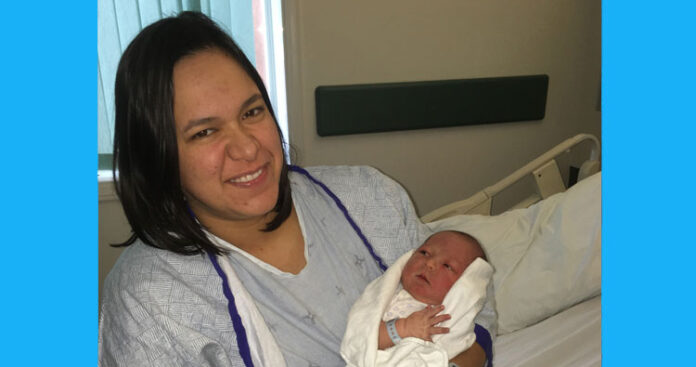 The Meadow Lake Hospital has its New Year's baby for 2018.
Isaac Douglas Sinclair was born Jan. 1 at 7:39 a.m. to parents Ruby and Kyle Sinclair of Flying Dust First Nation. Weighing eight pounds, seven ounces and measuring 20.8 inches, Isaac is the couple's fifth child. They also have two daughters and two other sons.
According to Ruby Sinclair, she was aware her son was a prime candidate to be the New Year's Baby, as she arrived at the hospital at 11:30 p.m. Dec. 31.
As this year's New Year's baby, Isaac, as well as his parents, were the recipients of several gifts from the Meadow Lake Welcome Wagon.