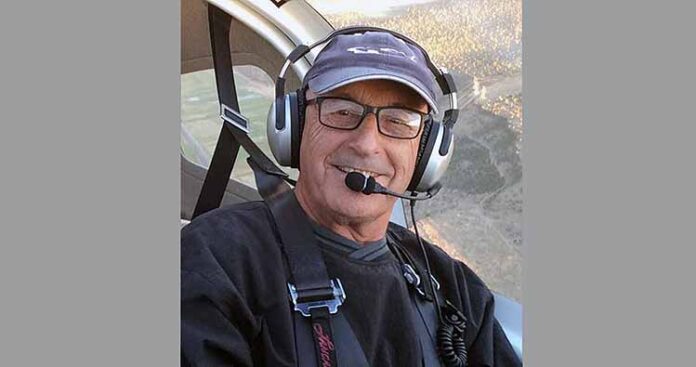 by Phil Ambroziak
A former Meadow Lake resident was killed Wednesday (Dec. 20) when the small plane he was flying crashed at a Panama airport.
Ron Simard was living with his wife in Chame, Panama at the time of the crash, which occurred around 1:24 p.m. local time at the Marcos A. Gelabert International Airport in Panama, City. According to reports, Simard – the lone occupant of the plane – was piloting the small, experimental craft when it plummeted to the ground during takeoff. The cause of the crash is currently under investigation.
In an official statement issued by Global Affairs Canada, spokesperson Brendan Sutton issued condolences to Simard's family and other loved ones.
"Our thoughts and prayers are with the family and friends of the Canadian citizen who passed away in Panama," he noted. "Consular officials stand ready to provide consular assistance to family as required."
Video published by local media show the aircraft crashing into the ground next to a shopping mall in Panama City. Meanwhile further reports suggest Simard had built the plane involved in Wednesday's incident, but had been flying it for close to five years.
Simard was the son of the late Antoinette Simard, a former Meadow Lake teacher who passed away earlier this year at the age of 105. He was also a graduate of Carpenter High School in Meadow Lake and studied mechanical engineering at the University of Saskatchewan.
Throughout his career, Simard worked for Halliburton Oil and later became CEO of NOWSCO Well Service Ltd., a Canadian oil service company. He took an early retirement and spent his time building and flying planes. He settled in Panama because of the warm climate, but came home to Meadow Lake in the summer to stay at his cottage at Greig Lake which he sold only recently. He had close ties to friends in Meadow Lake and the community of Meadow Lake.
"We are devastated, as he was in such good health and had such a love of life and enthusiasm for what he loved most – building and flying airplanes," noted Simard's sister, Louise Simard. "He loved life and was very enthusiastic about everything he did. His father and another man built an airplane years ago, in the 1950s in Meadow Lake, and I think Ron watched his dad working on that plane and he always wanted to build planes for himself. This was his passion."
Simard is survived by his wife, Pam, son, Jim (Desiree), daughters, Renee and Amy, sisters, Louise and Gisele, as well and his nephews, Paul Simard Smith and Sam Cooke, his niece, Marin Shiplack (Lorne) and his grandnephew, Jaxon Shiplack.
"He will be deeply missed by us," Louise Simard added. "He leaves a big hole in our family."