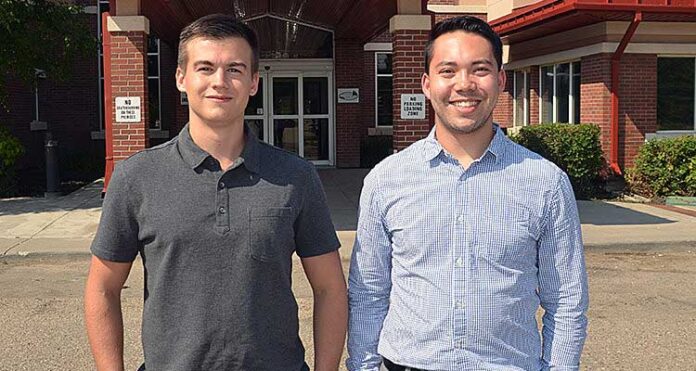 by Phil Ambroziak
The Meadow Lake Hospital is now both a health and an educational facility.
Starting this week, three third-year undergraduate medical students from the University of Saskatchewan's College of Medicine became the first participants in the new Saskatchewan Longitudinal Integrated Clerkship (SLIC). Two of the students are based in Meadow Lake, while the third is in Estevan.
"Today is their first day," remarked Dr. Rebecca Epp – SLIC site director for Meadow Lake – when contacted Monday (Aug. 13). "The Saskatchewan Longitudinal Integrated Clerkship allows these third-year students the opportunity to start doing their practicums here at the Meadow Lake hospital, as well as at the local clinic. Normally, in Saskatchewan, this part of their training would be completed in larger centres such as Prince Albert, Saskatoon or Regina. To have it offered in smaller communities such as Meadow Lake is new to our province, although this has traditionally been the way throughout Canada and other parts of the world for close to 20 years now."
As part of SLIC, each student will complete all of their third-year learning in a single location. The benefits of this type of clerkship include the opportunity to be a longer term member of a health care team, to follow patients over a continued course of care, and to gain substantial, uninterrupted rural medicine experience.
"We're excited to have them here in Meadow Lake," Epp continued "It shows we have a lot to offer."
She went on to say, in the case of Meadow Lake, now was simply the right time to be able to offer such a program.
"In order to accommodate something like this, the proper infrastructure needs to be in place," Epp noted. "We've always had good doctors in Meadow Lake, but we didn't always have the numbers we require to accommodate a teaching component. We have enough physicians now to be able to focus on both patient care and the teaching involved with SLIC."
Participating in the clerkship locally are students Evan Mah and Braydon Hager.
"We're among the first ones from the U of S to be involved with the Saskatchewan Longitudinal Integrated Clerkship and I'm just excited to be able to try this new kind of learning in a place where there are a lot of doctors and other health care professionals willing to teach us and help us learn in a more interesting and better way." Mah said.
Hager agreed.
"I'm looking forward to participating in this because longitudinally assessing students over a greater period of time is a better way to determine someone's strengths and weaknesses opposed to these six-week rotations students in Saskatoon or Regina would be doing."
Meanwhile, Epp reiterated her earlier point about just how excited the health care team in Meadow Lake is to have the students training locally.
"We look forward to sharing our knowledge with them and to see them take that knowledge with them into their future careers," Epp concluded.