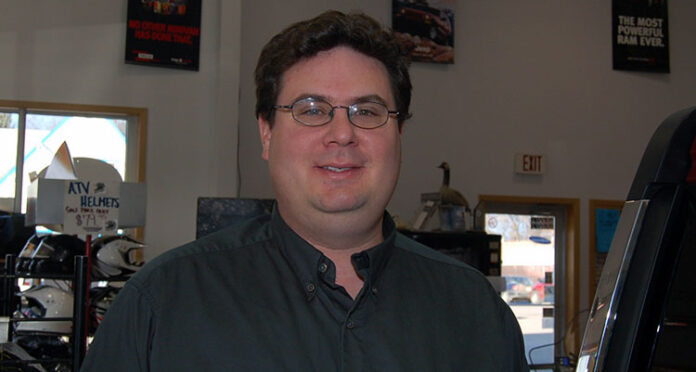 by Terry Villeneuve
Kelowna, Vernon, Calgary, Saskatoon, Prince Albert and Meadow Lake.
All these communities now have a Wyant Group automobile dealership.
Northland Chrysler in Meadow Lake has been sold. The buyer: the well respected, well known Wyant family where they represent multiple brands of automobile dealerships in several cities across western Canada.
"Sept. 4 is the day we officially take over," said Scott Newsom, managing partner for the Meadow Lake operation. "We looked at the opportunity as a franchise we currently didn't have – Chrysler. We like the market, we like the brand and Meadow Lake and northwest Saskatchewan is a place we felt we'd like to have a presence."
Newsom currently manages Lakeland Ford and Lakeland Hyundai in Prince Albert, and now adds Meadow Lake to his résumé.
"We're going to be doing some renovations to the building and, in regard to staffing, our business model is to keep the people we have," he added. "We had the opportunity to meet the staff the other day, and we're excited to be working with them."
Newsom noted the Wyant Group is a family-oriented business and realizes the former owners had a similar philosophy.
The only personnel change is Northland's owner/manager Jeff Fechter and his mother, Ginger, will no longer be employed.
"We have a fellow who has worked for us for quite a while in different capacities and he'll be moving to Meadow Lake to become the new general manager," Newsom said.
Fechter, meanwhile, is excited for the community and for the region.
"There's a big, strong dealership coming here and it only means the future is bright for Meadow Lake and area," he said.
Fechter's father, Frank, who passed away in 2010, was the general manager at the local Chrysler dealership when it was on 3rd Street East. In 1994, Jeff Fechter was brought in and, as business increased, Northland built a new building and moved across the street in 2000. Fourteen years later, again when additional space was needed, they purchased the former former Home Hardware Building Centre location on 1st Avenue West.
"We have been fortunate the residents of Meadow Lake and area have supported us all these many years," Fechter said. "Our family appreciates them and hopes the trend continues with the new owners."
Fechter noted he and his parents have always believed in this community and are proud to have been able to sponsor and donate close to $1 million to the many clubs and organizations over the many years.
"We've been dealing with customers for more than 30 years… the toughest part now is it's hard to say goodbye to them," he said. "It was like they were part of our family."