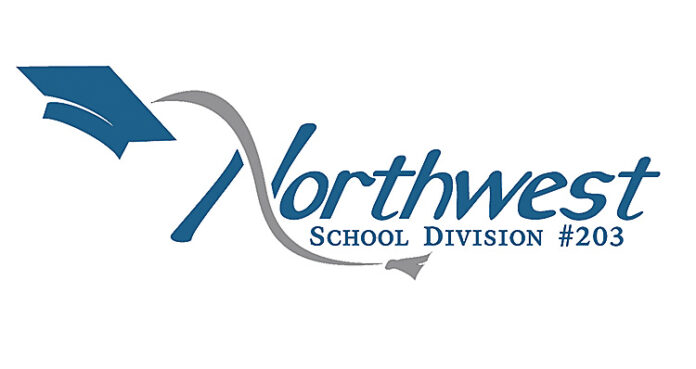 by Phil Ambroziak
The Northwest School Division has decided to shake things up a bit.
During the board's regular meeting Tuesday morning (Oct. 9), approval was given to changing school structures in Meadow Lake starting with the 2019-20 academic year. The decision follows a public forum held last May designed to generate feedback from parents and members of the public on the subject of what grade levels should be offered at what schools.
"The board has been looking at all the information for the last number of months and, at the public meeting in May, said it would make a decision by the fall," explained NWSD director of education Duane Hauk. "The decision was ultimately made to make changes to the school structures in Meadow Lake."
Starting next school year, Jubilee and Lakeview Elementary Schools will remain Kindergarten to Grade 4 facilities, while Gateway Elementary will become a Grades 5-7 school for students coming from the Jubilee system and Jonas Samson Junior High will transition into a Grades 5-7 school for children coming from the Lakeview system. Grade 8 students will remain at Jonas next year, while Carpenter High School will become a Grades 9-12 facility. Another change will be implemented for the 2020-21 school year, however, that will see Grade 8 added to both Gateway and Jonas.
"It's a two-year plan," Hauk continued. "This way, we don't have kids who are in Grade 7 at Jonas this year having to revert back to Gateway for one year before making another transition to CHS. It eliminates some overlap in that respect."
Hauk went on to say Jonas was selected to be the location for incoming Lakeview students because Lakeview has a higher student population than Jubilee. He also said this new format will benefit students, especially those in Grades 5-8, because it allows them to stay in the same school for a full four years.
"This will allow for the development of stronger teacher-student relationships," he said. "In turn, this will help the students to be more successful."
When the school division hosted the public forum back in May, one parent who was opposed to what was being proposed was Meadow Lake resident Tracey Calvert. She has a son who is currently in Grade 8 and a daughter in Grade 7, and still has some concerns about how these changes will impact them. She also doesn't believe the school board truly listened to the opinions of parents that night.
"I'm not surprised this has been approved," she said. "I really don't think they wanted much input from the community."
Calvert said, if change was unavoidable, she would have been in favour of having three Kindergarten to Grade 6 schools and leaving Jonas and CHS as is.
"I'm happy my daughter won't have to go back to Gateway for Grade 8, though, and my son is excited to go to CHS because he wants to join the sports teams," she said. "I just hope this turns out to be good for all the kids. What concerns me is the community did not get a lot of say."