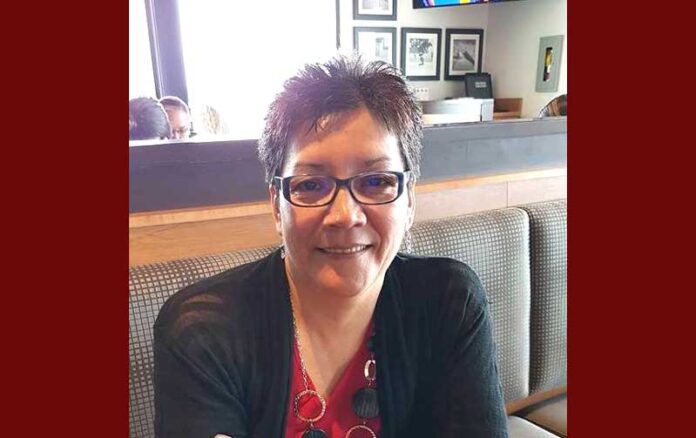 Sheila Mirasty
Tell me about your role at Flying Dust First Nation.
As health director my role consists of leadership, strategic planning, reporting and compliance, policy and regulation, budgets and proposals. Communication also plays a big role as manager and employee and community member. I provide leadership and direction to a team of qualified health professionals, paraprofessionals and administrative staff committed to enhancing the community well-being. The team consists of approximately 30 staff, and I am responsible for the day-to-day operations of the Health and Wellness Centre and manage all aspects of the mandatory and community health programs funded primarily through contribution agreements.
What career path did you follow to get to where you are?
I started working with Flying Dust as health director in March of 2017. I had taken a two-year diploma in health administration then moved on to take the certified First Nation health manager program. I chose this career as I am a caring person and I always want to help people. This job allows me to communicate with community members and to have their input with our programming. Community engagement is the key to direct response to the concerns. A balanced approach to health at the individual and community level is essential
to promote physical, mental, emotional and spiritual well-being.
What extra measures have been taken at Flying Dust to help protect the community from COVID-19?
When COVID-19 first became a concern, we wanted to ensure we provided essential items and information to community members that would help them stay protected and aware of the virus. Care packages were prepared and distributed to each household. Items included First Aid kits, cleaning supplies, masks, information on the virus and how to practice hand hygiene. Security is now set up on weekends at each entrance into the community. We screen for individuals who may not be from here and ensure alcohol and drugs remain prohibited. A curfew bylaw was implemented for the hours of 11 p.m. to 6 a.m. As well, we have on-call nursing support seven days a week and 24-hour mental health support.
Once COVID-19 has run its course, do you believe certain safety measures will remain in place?
Hand hygiene and healthy practices will remain a priority. A security guard will continue to be at the front entrance into the building, screening individuals and ensuring they use hand sanitizer as they enter the building. Chief and council may have their own discussion and provide members with certain safety measures that we will have to adhere to going forward.
Tell me about your family.
I come from a family of 11. We are a close-knit family and gather several times a month for occasions such as birthdays and holiday meals. Due to COVID-19, though, we haven't had the opportunity to gather like we normally do. I am grateful I grew up in a Christian home. My late father, Frank J. Mirasty, always provided support and encouragement to me to get my education and to always help people. I have three daughters and one stepdaughter, and 10 grandchildren. When I am away from work, I enjoy baking. I am well known for making the best cinnamon buns.