Everyone loves a good road trip! This is especially true when your destination is the Meadow Lake Provincial Park.
Travelling to the park provides an opportunity to enjoy good conversation, some great music or to simply bask in the glorious views provided by our beautiful province. Driving from Saskatoon to Meadow Lake Provincial Park is no exception.
My first recommended stop on this road trip is the Red Bull in Radisson, SK, which is located 66 kilometres from Saskatoon. This family-owned restaurant and gas station will not disappoint. Sushi King offers a wide variety of Asian cuisine and also offers delicious freshly baked items. This is a gem on the prairies! I recommend the puffed wheat cake found in the fresh baked section –a road trip essential in my books!
From here you can head back on the Yellowhead Highway via Rider Pride Road (Go Riders!), passing through many small communities along the way.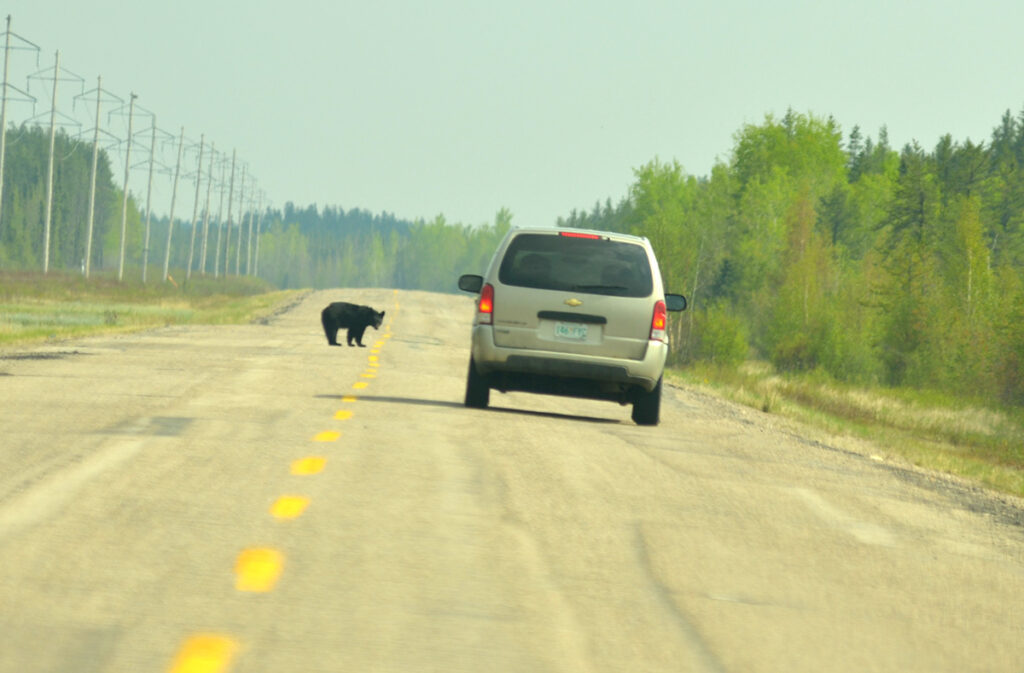 Our next stopping point is Cochin, SK, located 108 kilometres from Radisson. Here you can find the only active lighthouse in Saskatchewan. This historical landmark was created by a former mayor. This is a great spot to stop and stretch your legs, or run the stairs (153 to be exact) up to the lighthouse to take in the view where you will find a fantastic spot to take sunset photos. When I moved to Saskatchewan seven years ago, this was one of the first places my my brother in-law showed me. I continue to stop there often.
Continuing up the highway road 32 kilometres you''ll find the Village of Glaslyn. Here you will find a wonderful ice cream stand that will take you back in time. It's on the north side of the highway when you're almost through the village and just before the curve in the highway that will take you north through the forest. While you're there, I would also recommend taking some time to check out the Glaslyn and District Museum. Full of history, this is a great spot to stop and enjoy your ice cream while soaking in the beautiful collection of items.
Only 16 minutes (25.5 kilometres) north of Glaslyn on Highway 4 is Moose Country Service. Keep an eye out for the row of flags out front of this unique destination. Here you will find a full-service gas station with many unique items including, but not limited to, wolf pelts, dog food, home roasted coffee, beef jerky and many items in-between. This is a one-of-a-kind spot to experience. There might even be an active yard sale on the front deck if you visit during the summer months.
Beyond Moose Country you've entered the provincial forest. For those not used to being in the woods, the road may feel a bit claustrophobic. But it's nothing like is was 25 years ago when there was very little road allowance and the trees were almost up to the road on both sides. It's a beautiful drive any time of the year!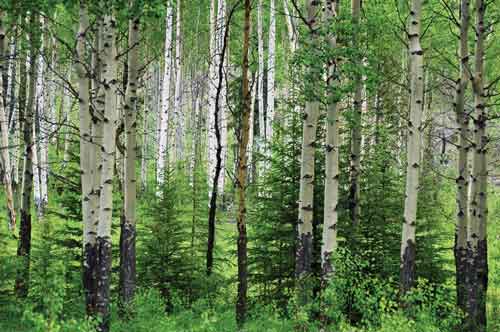 Another 45 minutes and you'll reach Meadow Lake. You can find anything you need for your trip in this small city. Several amenities can be found along Highway 4, but if you have time, turn east at the junction of Highways 4 and 55, and travel a kilometre or so to the community's main street where you will find some excellent shops and cafes.
Once through Meadow Lake, you will travel 10 kilometres on Highway 55 and then turn north on Highway 4. Travel another 25 kilometres and you will have arrived in Dorintosh.
The Village of Dorintosh offers a few services that are not to be missed. The Parkland Hotel is a very unique dining experience with a steak pit on Thursday evenings, wing nights on Fridays and a folksy bar with a small town feel. This family-owned establishment has been serving patrons for generations. Brent Pevach with his awesome mustache is the friendly face behind the bar most evenings. He is a wealth of local knowledge about the area and he may even let you in on some good fishing spots.
In this community you can also find brothers Greg and Brad Osborne over at Sikup Store. This family-run general store has the best ice cream in the area. They also have many of the items you may have forgotten in your rush to escape the city including a full liquor store.
You are now just minutes from paradise. Drive on to the Meadow Lake Provincial Park.