Located just 10 minutes from the Dorintosh park gate, Greig Lake features a variety of amenities that have changes over the years – all for the better, of course, but in spite of these changes the area remains as beautiful and peaceful as ever.
There are 149 total campsites – all but 10 are electrified. The campsites here offer privacy with well-treed areas. Greig Lake also has four large group camping areas for those hosting a family reunion, wedding reception, or other events where a few campsites (and most likely not side-by-side) just won't cut it.
The Greig Lake beach, on most summer afternoons, is full of people tanning, swimming or busy in a friendly sandcastle competition. When folks aren't on the beach, you can likely find a crowd at the mini golf/ice cream shack which is next to a large grassy play area that includes playground equipment for the kids. I often see grandparents sitting on a bench watching their grandchildren having tons of fun.

Another popular place where people congregate, especially newcomers to the park, is the Greig Lake Visitor Centre. Here is where most of the daily/weekly interpretive programs are held, but it's also a place to ask all manner of questions about the Greig Lake region.
If you're needing a few groceries or fuel, the Greig Lake Store is one of only a handful of places in the park where these amenities are available. The local store also serves up hot food, snacks, ice cream treats and much, much more.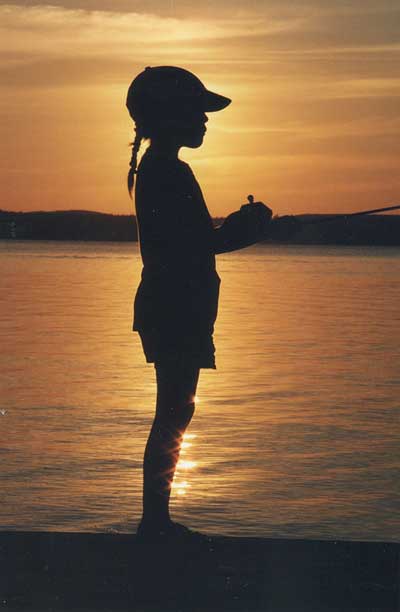 A few other pluses at Greig Lake are the popular tennis/basketball courts and ball diamonds. The public shower house and laundromat facility has also been updated the past few years to make your visit as comfortable as possible.
Throughout the season, several campers take in the nearby hiking trails for a bit of exercise. However, when winter hits, it's a popular place for taking a snowmobile – either on the lake or on one of the groomed trails.
Greig Lake in the Meadow Lake Provincial Park is as popular today as ever. Check it out, you'll be glad you did.
Terry Villeneuve