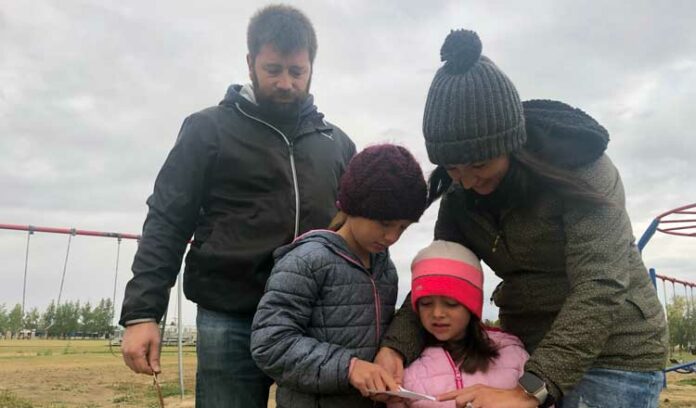 Fun for the whole family and an opportunity to celebrate the local forest industry will go hand-in-hand this Sunday (Sept. 17).

From 3 to 7 p.m., Explore Forestry – an event designed to support the Canadian Institute of Forestry's Log a Load for Kids fundraiser – will take place at Lions Park and will feature a barbecue, bouncy castles, farmers' market vendors, face painting and more.

"The Canadian Institute of Forestry puts on a big fundraiser every year called Log a Load for Kids – it's a fundraiser for local children's hospitals, and the Saskatchewan chapter fundraises for the Jim Pattison Children's Hospital in Saskatoon," explained Taneal Brucks, management systems coordinator at Meadow Lake Mechanical Pulp, which is helping to put on the local event. "Every year, Mistik Management asks forest industry companies to make a donation to Log a Load for Kids… This year, we wanted to join them in that event and put on a bigger event for Log a Load, and do more activities to raise more funds locally."

Brucks went on to say forestry equipment will be on display, while representatives from local forest companies will be on hand to provide those who attend with information about potential careers in the the forest industry as well as to provide an opportunity for the public to speak with members of the forest community.

"There will also be a live on location event with Q98 Radio," Brucks added. "It's really our way of helping spruce up the event and to get more people out to support Log a Load for Kids. Whatever we're able to bring in will be appreciated – every bit counts."

The Explore Forestry event is being organized in partnership with Meadow Lake Mechanical Pulp, Tolko Industries, North West College. Meadow Lake Tribal Council Industrial Investments, Mistik Management, NorSask Forest Products, the City of Meadow Lake, the MLTC Bioenergy Centre, NorthWind Forest Products, Kitaskinaw Enterprises and the Meadow Lake Farmers' Market.

The event also corresponds with National Forest Week, which will be observed Sept. 17-23.

"It will be fun for the whole family, it supports a good cause and it happens during National Forest Week," Brucks continued. "Come out and celebrate National Forest Week and raise funds for children in need… The forestry industry is really important to the foundation of our town and of our area, so this will be a really unique opportunity for the community to get to know the people, the career opportunities and the activities associated with the industry. It's a chance to know who's who in forestry, who they can contact if they have questions, and it's a chance to celebrate how important the forestry industry is for our community – not only when it comes to the economy, but also to the lifestyle of the people who live here."

Brucks also said it's been a landmark year across Canada in terms of forest fires.

"Sustainable forest management is really integral to protecting the forest and helping to prevent forest fires," she added.

Log A Load for Kids is an annual campaign which began in 1988 when loggers and others in the forest products community donated the value of a load of logs to their local children's hospital. Today, Log A Load is a leader in children's hospital fundraising, garnering more than $2 million annually through golf tournaments, fishing events, dinners, truck loads of log donations and other events.

In the event of rain, Sunday's Explore Forestry event will take place at the Meadow Lake Civic Centre.
by Phil Ambroziak