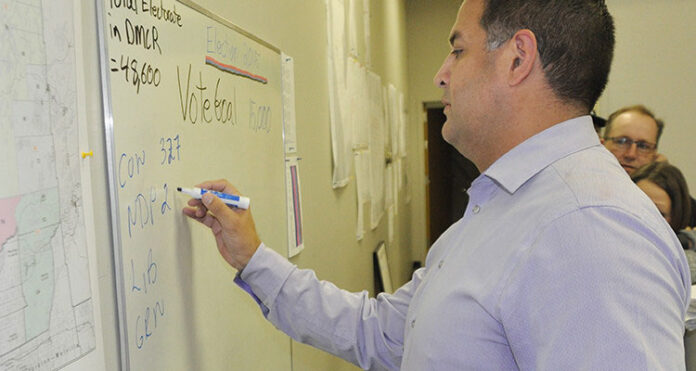 by Phil Ambroziak
On election night in Meadow Lake, Desnethé-Missinippi-Churchill River's incumbent Conservative candidate Rob Clarke and a handful of his supporters spent the evening flipping back-and-forth between election coverage and Game 3 of the Toronto Blue Jays-Kansas City Royals American League Championship series. The Jays would go on to win 11-8, the only victory celebrated for the "Blue" team that night – at least in this riding.
"I want to congratulate both (NDP and Liberal) candidates and hope whoever wins does their very best to represent the riding," Clarke said late Monday night before knowing the final result. "It's been a pleasure to serve as the MP for this riding for the past seven-and-a-half years. I think I made some substantial contributions during that time."
Clarke also praised his campaign team for their hard work during what he described as a tough campaign.
"But, most of all, I want to thank the constituents for giving me the opportunity to represent them," he added. "This has been a privilege and is something I'll never, ever forget."
He also spoke about career highlights during his time in office, noting those at the top of the list include efforts to build schools in several northern communities, as well as improved cell phone service for the North to assist with education, health care and economic endeavours. As for what the future holds for Clarke, he said he's going to step back, take a deep breath and see what he can do that will still benefit northern Saskatchewan.
"Politics can be a dirty game, but there's more to life than just politics," he said. "I have no hard feelings, am satisfied with what I've been able to accomplish and will always cherish the many friendships I've made along the way."