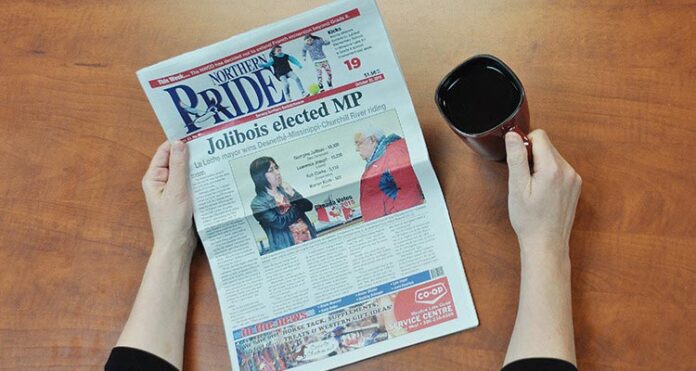 Northwest Saskatchewan is certainly on the map – both literally and figuratively.
In recent weeks, one reason or another has brought visitors from different parts of the province either to or through Meadow Lake, as well as other nearby communities. But, a quick look at the calendar, combined with the slight yet persistent nip in the air, is proof enough tourism season is still a ways away. So, what exactly is going on?
The answer is simple. The Northwest has become a destination spot. Of course, this is obvious during the summer months with such attractions as the Meadow Lake Provincial Park and special events including the indoor rodeo, Canadian Professional Chuckwagon Association (CPCA) races and the widely popular Pinnacle Motorsports truck and tractor pull that made its debut here last year. Given the fact this is the North, however, it's no surprise winter is equally successful at drawing people to the area and, in most cases, people who've possibly never been here before.
Case in point would be the 2016 4-H Regional Curling Championships. This past weekend, numerous young curlers – joined by members of their respective families – visited the "Gateway to Pure Air and Water" for this event. Although held annually, the 4-H regionals – a precursor to next month's provincial 4-H bonspiel in Arcola, SK – were last held locally in 2006. This likely means a whole new crop of people, young and old, converged on the local curling club, shopped at area businesses and ate at Meadow Lake restaurants.
The same could be said for the annual Northern Lights Classic boys basketball tournament hosted Friday and Saturday by Carpenter High School. Even though CHS was joined on the court by the boys squad from Meadow Lake's Jonas Samson Junior High, there were still six more out-of-town teams, in addition to players' family members and other fans, who were in town for at least one, if not both, of those days.
Meanwhile, several sled dog enthusiasts from Prince Albert, along with at least one from Regina Beach, passed through the community on their way to Loon Lake for two days of racing on Makwa Lake. This gathering was hosted by the Meadow Lake Sled Dog Club, a group that has more events planned for the area later this year.
And, in about a month's time, Meadow Lake Minor Hockey will ice a Peewee team for Saskatchewan Hockey Association (SHA) provincial action. Much like the 4-H bonspiel, this means more folks will be frequenting the community and experiencing everything Meadow Lake and the Northwest in general have to offer.
It's important to make the most of opportunities such as these and to showcase the Northwest to its utmost. It means more business, greater economic prosperity and, ultimately, an ideal future for all.