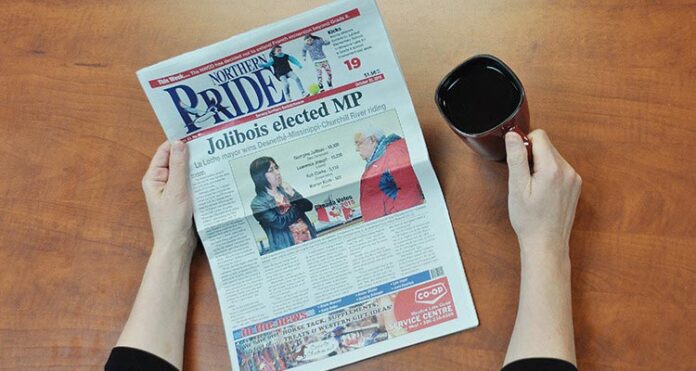 Just how safe is it to send your kids to school anymore? That's a question some parents in Meadow Lake found themselves struggling with recently when an alleged assault at Carpenter High School not only provided cause for concern, but also did its part to feed the ravenous rumour mill known as the Internet.
Throughout the last few days, social media proved to be the outlet of choice for people to share the "news" of what happened at CHS on the afternoon of Feb. 23. More so, however, they turned to Facebook and Twitter to voice their disbelief and disappointment with how outsiders could gain access to the school, brandish a handgun and perpetrate an assault against a student. You can't fault anyone for reacting as they did considering the horrific tragedy that unfolded at La Loche Community School just over a month ago. But, in this particular case, some of the innuendo making the rounds became so misconstrued the Northwest School Division had no choice but to issue an official statement.
The real story, according to NWSD officials, involved two individuals entering CHS around 3:40 p.m. and physically striking a student before immediately leaving the building. The attack was described as personal in nature and police have since confirmed weapons were not used at the school. Meadow Lake RCMP Cpl. Ryan How did, however, say the Carpenter incident is related to a firearms complaint police responded to in the 500 block on 3rd Avenue West shortly thereafter. That investigation is still ongoing.
Although the school division insists it takes all threats of violence seriously, as well as the fact RCMP have said CHS staff and the student body as a whole were never in any danger, the true account of what happened that day likely does little to ease anyone's mind. Again, this can likely be attributed to the fact rumours tend to spread like wildfire, the flames of which are often difficult to fully extinguish.
It may have been wise for the school division to nip any concerns in the bud, so to speak, by being more open about what happened before the story became as exaggerated as it did. But, better late than never. In the meantime, NWSD officials couldn't have put it more succinctly when they noted the sharing of information and speculation about events without all the facts only causes alarm and to create panic.
As much of a valued resource the Information Highway has become, you can't always believe everything you read on the Internet. Parents should also have faith in the school system and be aware of the fact bad things can happen anywhere and at any time. The important thing to remember is not to go through life looking over their shoulder and worrying about what "could" happen. Everyone's focus should remain on the bright future that lies ahead.