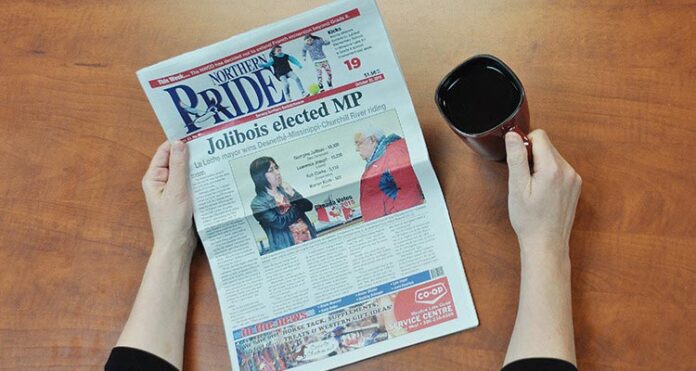 It's certainly been an interesting week in Meadow Lake.
Within a matter of days, the community was rocked not once but twice by news of two unrelated incidents that saw two men from Meadow Lake and area brought up on charges of sex crimes involving minors. The charges even include, but are not limited to, possession of child pornography. Although it's important to remain objective and to understand both men remain innocent until convicted in a court of law, it's still shocking to consider such vile behaviour could have been perpetrated so close to home, and to children no less. Indeed, it's true what they say – anything can happen anywhere at any time.
Meanwhile, the small window between both men being charged is far from coincidental. The investigations stem from ongoing efforts by the Saskatchewan Internet Child Exploitation (ICE) unit, which is comprised by investigators from the RCMP, Regina Police Service, Saskatoon Police Service and Prince Albert Police Service. But, the fact the efforts of the ICE unit are making headlines as of late, can be attributed to improved efforts by the Meadow Lake RCMP detachment to be more open and transparent with the public in terms of local policing efforts.
This has been the case for the last several months, as the RCMP has been nothing if not gung ho about getting the word out. There's no doubt the public appreciates this, and current detachment leader, Cpl. Ryan How, should be commended for leading the charge. It not only sets the record straight when it comes to rumours that may or may not be circulating throughout the community, but it also develops a stronger sense of trust between the police and the people they serve. It's also nice to simply know the police are actually doing their part to help clean up the streets.
Recently, city councillor Conrad Read echoed this sentiment when, during the April 11 meeting of city council, he mentioned the RCMP's new-found openness, stating he "didn't realize they were actually catching people." Surely, Read's comment was partly in jest, but it does appear as though the RCMP have been more active as of late simply because they've chosen not to keep so much of their day-to-day actions under wraps.
In the last week alone, the police have gained a lead into a recent residential break-in, placed a concentrated effort on nabbing "car shoppers" and even have charges pending against the potential victim of a vehicle break-in for careless storage of a firearm. Yes, it has been an interesting week.
Meanwhile, at the same meeting that saw Read comment on improved public relations from the RCMP, a discussion also took place that will ultimately result in an increase to the mayor's indemnity come the start of the New Year. While that's an entirely different discussion better left for another time, considering the amount of hard work being put in by local police officers, perhaps they're the ones truly deserving of a raise.