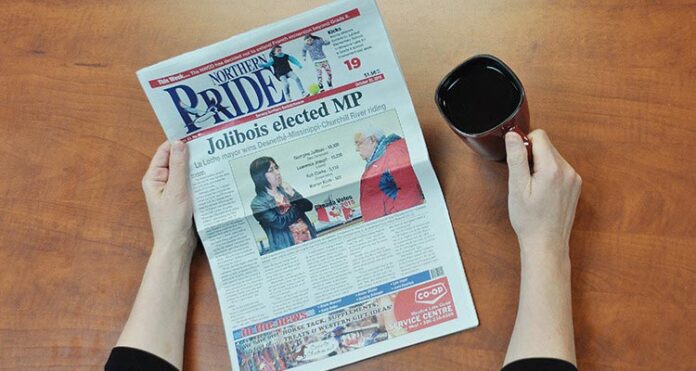 Revenue may be on the rise and new and exciting ideas may be on the horizon, but something's still not quite right with the Meadow Lake and District Chamber of Commerce.
Recently, the chamber held its annual general meeting, an event that – for any organization – typically serves to review the highs and lows of the previous year, while at the same time maps out a potential path for the future. For the chamber, it's the biggest meeting of the year and a gathering anyone with a vested interest in the group should aspire to be in attendance for.
That's why it was disappointing to see no more than 15 people on hand last week, a poor showing considering, at last check, the chamber boasted a membership of close to 100 businesses and organizations. And, of the people who did make it, only president Wayne Marsh, outgoing vice-president Geoff Barton, Audrey Park and Evan Haubrich represented the existing board of directors. Five new directors were acclaimed during the meeting, of which only two – Theo Swainson and Scott Gould – were present.
According to Marsh, it's difficult to get people to attend meetings at this time of year. The hectic summer sports schedule for parents with children involved in minor baseball, soccer and other pastimes, he said, tends to take precedence over business meetings booked during the after-supper hours. Certainly everyone who did attend the meeting would also have preferred to enjoy the evening summer air, but they understand the importance of committing to something and, when the time comes, sticking with that commitment. It's unrealistic to expect a representative from each and every member business to take part, but directors should have made a stronger effort to be there. The meeting date was well advertised, so, aside from the most extreme emergency, arrangements could have been made to ensure their attendance. The way things went down, however, gave the appearance of a complete lack of respect for the chamber and its ongoing efforts to improve and enhance Meadow Lake's business community.
Perhaps the best way to avoid something like this from happening again is to reschedule the AGM to an earlier time. Holding it during the daytime is one option, but it would be even better still to schedule it even earlier in the calendar year. Marsh agreed during a recent interview, identifying April as being the ideal month for an AGM because most people's are still open.
It's worth a try. The chamber continues to plan and promote a variety of activities designed to help businesses do better. Now it's time for the members to return the favour.