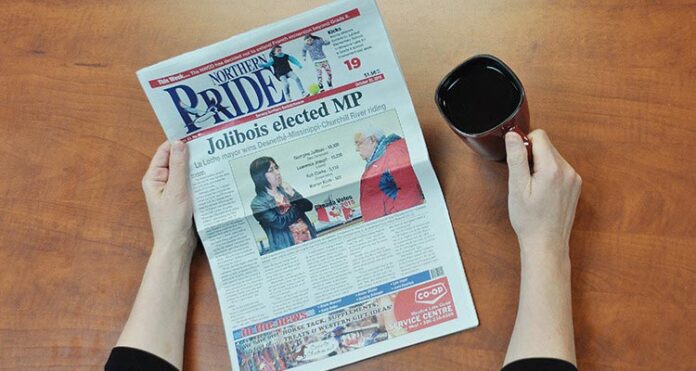 Every once in a while a new fad will emerge that takes the world by storm. Who would have thought, however, the latest such trend has roots that date back more than 20 years.
The Pokémon franchise kicked off in 1995 and quickly gained in popularity thanks to video games, trading card games, animated television shows, movies, comic books, toys and more. Now, with the advent of new technology, Pokémon has experienced a resurgence like never before.
Pokémon Go – a free-to-play, location-based augmented reality mobile game – was released earlier this month and has had an undeniable impact throughout North America, including right here in northern Saskatchewan.
Although not uncommon to witness people mesmerised by their cell phones and other mobile devices while in a public setting, since the release of Pokémon Go, such behaviour has become much more prevalent. People of all ages are now roaming the community, devices in hand, in an attempt to locate, capture, battle and train virtual creatures (Pokémon) who appear on their screens as though in the real world. Without actively using the app, it's difficult to pinpoint what the appeal is, but according to those who have, it's both a fun and addictive pastime that not only brings fans of the franchise together, but also encourages them to become more active.
It seems to be working as, indeed, there's been an obvious increase in the presence of people on the streets since the app's release. One local user even admitted to walking an additional three hours per day compared to his usual routine. This in itself is likely the most positive aspect the game has to offer.
With the positive, however, also comes the negative. The app features various "PokéStops" where users are known to gather. In Meadow Lake, these include the library, Northwest Community Church and The General's Bait and Tackle among others. Meanwhile, the game also features two "gyms" where users can stage battles between their respective Pokémon.
These locations include the municipal water tower and Good Shepherd Lutheran Church/Holy Trinity Anglican Church on 2nd Street West. As a result, small groups of people have been gathering at these stops at all hours of the day and night. So far so good, but hopefully trespassing and loitering do not become an issue.
More people on the street also means an increase in the potential for danger. The RCMP isn't too worried about a rise in criminal activity (with more eyes out there, it may even help to curtail the crime that already happens), but there is a concern for public safety. As fun as the app may be, be mindful of your surroundings. Watch where you're walking and simply stay out of trouble.
And, remember, just because the app is called Pokémon Go, it doesn't mean to hop in your car and go. The police may be a little lenient on young people in violation of the 11 p.m. municipal curfew, but the same can't be said for those who insist on playing the game while behind the wheel. Don't let Pokémon Go put a stop to good decision making.