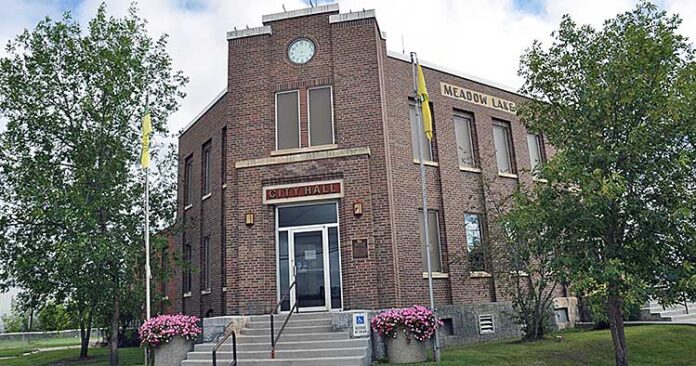 by Phil Ambroziak
Speeders beware. Soon, it won't just be the police with the power to pull you over.
Recently, Joe Hallahan, bylaw enforcement officer for the City of Meadow Lake, was one of 12 individuals from throughout the province to complete the necessary training to assume the role of community safety officer. Once officially granted CSO status, Hallahan will also be able to enforce provincial statutes.
"Exactly what I will be doing is still up in the air until I get the actual appointment," Hallahan explained. "Responsibilities can differ from one community to the next based on what the ministry feels is most prudent and what the city would like to see happen to enhance what the RCMP is already doing."
CSOs help meet community priorities including traffic and liquor enforcement, bylaw enforcement and serve as crime prevention community liaisons. Introducing CSOs is expected to free up the RCMP and municipal police to focus on higher impact needs in participating communities.
According to city manager Diana Burton, in addition to his new duties, Hallahan will continue in his current capacity as bylaw enforcement officer.
"He will still enforce municipal bylaws, but he will also be able to enforce such things as the Traffic Safety Act and the Highway and Transportation Act," Burton said.
In spite of this, however, the city has set aside funds in the 2017 budget to hire a second bylaw enforcement officer. And, while she did admit this decision was made in part to fill a potential need that will arise when Hallahan takes on his expanded duties, Burton also said a second officer is ideal whether Hallahan is a CSO or not.
"With only one person working in the bylaw department, there were always certain things there was no time for him to do," she said. "Two bylaw officers will allow us to address this, as well as to stagger shifts and enhance the city's ability to respond to any bylaw needs in a more timely fashion."
Hallahan agreed.
"It's a very busy department for just myself, so it will be better to have a second person," he said.
Meanwhile, Hallahan also said he's excited to get down to business as soon as his new status becomes official.
"Right now, when I'm driving around, I will often see certain infractions, but there's nothing I can really do about it," he said. "Hopefully I can help make our streets a little safer."
The CSO program officially began Dec. 1, 2014.