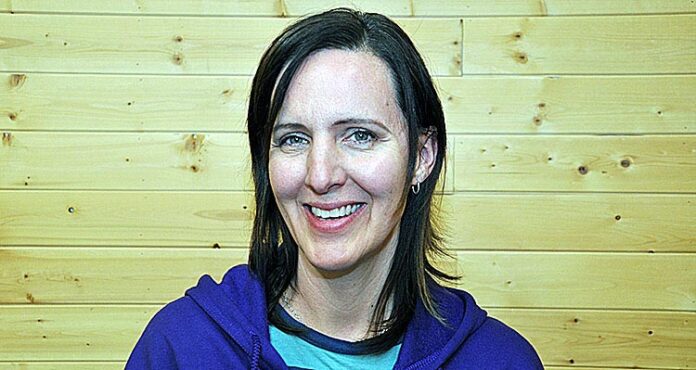 Please enjoy this look back…
Dakota Ray Hebert, actor – Jan. 14, 2016
Q: When did you begin acting?
A: That's always a really good question because I don't know who or what to credit. I've always kind of been the showboater in the family. Ever since I was a kid, I was kind of a goofball and always telling stories, acting stories and other things out. One of the earliest memories I have was after I finished watching Pocahontas. There's a scene where she's crawling through the bushes, runs up onto a rock and waves at John Smith. We lived in the trailer park and there was a big long hallway. I remember running back and forth pretending to run through the bushes.
Chris Brownrigg, wrestling coach – Feb. 4, 2016
Q: Tell me about your background in the sport.
A: I wrestled in high school. I had my share of successes, but the greatest opportunity I had was wrestling my buddy, Eddie Sernoski. He went on to become a national level athlete who represented Canada at the Commonwealth Games. In the 1980s, he won gold. He also still holds the best win/loss record with Canadian Inter-university Sport (CIS) at 73-3 in a single season. Getting beat by the best, I think, serves to make you better. Later, I was hit from behind by a drunk driver, which tore up my back muscles and ended my career.
LaShonda Hildebrand, principal – March 17, 2016
Q: Do you have any other hobbies or pastimes?
A: I haven't done it in a while, but I enjoy scrapbooking and making different crafts. I also enjoy travelling. I recently came back from Cuba, but I've visited so many interesting places. Two that come to mind are India and Venezuela. It's not always touristy either. There have been times when I've visited places off the beaten trail. It's neat to go to different villages, meet with new and interesting people, to learn about their cultures and to see things you normally don't see when you go to a resort or if you only stick to the tourist attractions.
Garry Sabraw, courier – April 21, 2016
Q: What was it like driving the same route every day?
A: The most common question people ask is how I stand driving – five days a week, day-in day-out – to Meadow Lake and North Battleford on the highway. I always told people it's like going to visit friends. That the trip A to B doesn't really matter when you know you're going to see your friends. It makes everything easier. That would be the biggest thing other than travelling the highway up and down. I got to know where the animals were moving and how they were moving. I never did hit an animal during all those years.
Laura Vilness, NLSD director of education – May 5, 2016
Q: What was moving from Ontario to northern Saskatchewan like?
A: It was a culture shock because I grew up in southern and central Ontario. I spent time as a child and as a teenager in the Greater Toronto Area. I went to university for my bachelor degrees in southwestern Ontario. It was a new and unknown environment in the North. It was also more isolated at that time than it is now. I started in Deschambault Lake and the Hanson Lake Road wasn't even paved until you got to Pelican Narrows or Flin Flon, MB.
Joe Handley, former N.W.T. premier – June 2, 2016
Q: What's your connection to the community?
A: I was born and raised and completed high school in Meadow Lake. My parents were Bill and Ann Handley. My mother was a Delaronde and was related to the Morins and other families. I have relatives in Meadow Lake. My mother passed away in November 2013 and my father died in 1999. I don't have any siblings in Meadow Lake, but I have two sisters living in Saskatchewan with one in Prince Albert and another in Assiniboia. The rest of us are spread out over western Canada.
Lillian Neilly, park interpreter – July 21, 2016
Q: What's your favourite part of your job?
A: Meeting all the people is great. Most of the visitors who come are from somewhere else in the province or country. Sometimes it's their first time at the park, so it's nice giving them the heads up about what they can see while they're here. Doing the programming with the kids is also fantastic – it keeps me young. I'm outside all day and I love it. We only have to be inside to do a little bit of book work. We get to enjoy the day as much as our visitors do. When I took this job, I had to do a lot of learning and I had to do it quickly.
Nick Daigneault, executive director – Aug. 18, 2016
Q: Where did you grow up?
A: I was born and raised here in Beauval. I moved to La Ronge after I graduated in 1999 and went to NORTEP/NORPAC. After that, I got a job with Keewatin Career Development Corporation and I was there for almost 11 years. When I moved back to Beauval, I got a government job in Ile-a-la Crosse and commuted for close to three years. That was tiresome, so I applied for the PLEDCO job and now I'm here. Normally I don't like to jump jobs so much, but when the opportunity comes you either take it or you don't.
Annette Klassen, M.L. deputy-mayor – Sept. 29, 2016
Q: What's council's major accomplishment?
A: I have to say the curbside recycling is major because I personally think it's important. It will help the environment and also save people money because we won't have to build new landfills as quickly. It's also my understanding a lot of communities our size aren't able to pull it together. There was some hesitation and complaints in the beginning, but as time has gone on, people have started to use it more. Recycling is also one of those things kids learn in school and people are becoming better educated about what they can recycle.
S/Sgt. Tim Sartison, detachment commander – Oct. 20, 2016
Q: What are some of the more prevalent issues the RCMP in Meadow Lake are dealing with at this time?
A: One of the major issues I've noted so far is the number of property crime offences. Something as simple as that affects so many people. If you have someone out there doing what we refer to as "car shopping", even if it's one or two individuals, they can go through an entire small community like Meadow Lake and hit just about every car parked on the street. If your vehicle is unlocked, someone goes through it and you have your stuff taken, that's an invasion of privacy.
Barb Seymour, community volunteer – Nov. 17, 2016
Q: What makes Meadow Lake so special?
A: The people. We're good people and we serve the community well. Any time you ask a volunteer to help, they will help. With Chase the Ace, for example, the city has helped us so much. Also, every week I have people coming up to me to volunteer. Two employees from RBC in Meadow Lake come every time. People at local businesses are also making group buys, so they're taking up a collection at work. The people here are very much servants to the community and want to see it become a better place.
Don Marsh, hospital foundation chair – Dec. 1, 2016
Q: How much money does the Festival of Trees raise?
A: On average, we raise about $65,000 from it. The money comes from businesses, individuals and organizations. To make it happen, though, we have a lot of volunteers. I've never counted them up, but many people get involved in major and minor ways. It's exciting to see so many people working to make it happen. This is our 11th year and there's more excitement about this one than the first one. It's gratifying. It (Meadow Lake) is the best place in the world. We don't have floods, tsunamis, earthquakes or hurricanes.