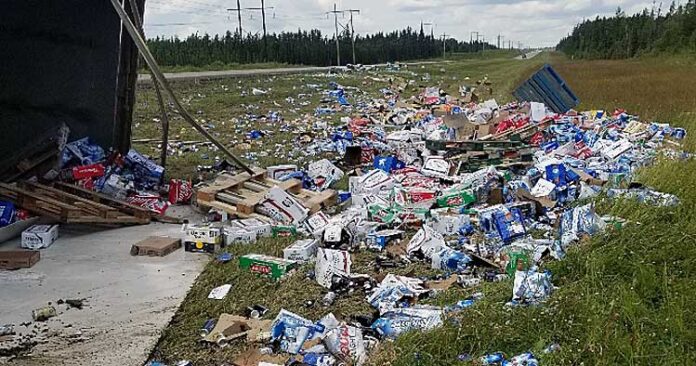 On Aug. 3 shortly before noon, RCMP were called to a motor vehicle collision on Highway 4 south.
A commercial truck rolled on to its side and spilled its contents into the ditch. The contents included paint cans and a large quantity of a variety of beer. Numerous other complaints were also received of passing motorists stopping to "inspect the damages."
At this point, the cause of the crash is still under investigation, while the driver of the truck sustained minor injuries and was seen in hospital.
Ironically, police say, alcohol is not believed to be a factor.