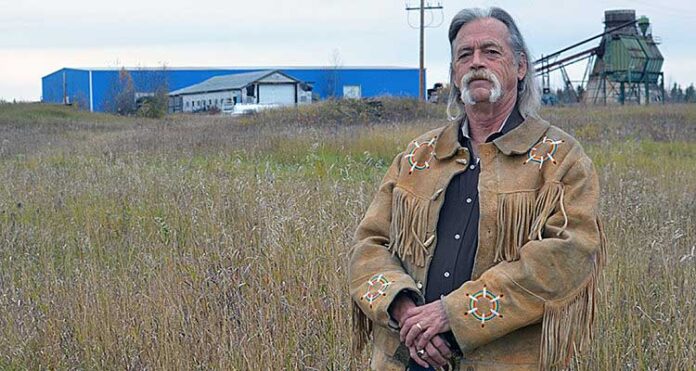 by Phil Ambroziak
Opportunity could soon blossom in Green Lake.
Recently, the Alberta-based Titan Lumber Corporation announced it is interested in purchasing the currently inoperative Green Lake Sawmill and utilizing it as a means of growing its operation. While the deal has yet to be made official, if and when it does go ahead, village officials believe it will be a shot in the arm for the community in more ways than one.
"We're quite excited about this opportunity because, firstly, Titan would be purchasing the land from us, which means they would also pay taxes on that land," explained Green Lake mayor Ric Richardson. "More importantly, however, is they're talking about creating up to 12 jobs, which means 12 local families will benefit."
Even though Titan is accepting résumés for these potential positions, village administrator Tina Rasmussen reiterated the fact the company has yet to purchase the mill and, at this time, it's still uncertain if the sale will happen.
"They've made an offer to purchase, which of course comes with a bunch of conditions," Rasmussen said. "They need to ensure they have a steady wood supply because there's no point running a sawmill without the wood. They also need to make sure it isn't going to be too costly for them to put it back into operation. They'd also have to get a permit to operate from the Ministry of Environment, so there's still a lot of things to figure out before this is a done deal."
This was echoed by Titan's office manager Shauna Albers.
"There are a few things we need to still iron out," Albers noted. "We're keeping our fingers crossed this deal will go through sooner rather than later."
In the meantime, Richardson remains optimistic and has even set his sights on something happening as early as the New Year.
"Titan is a business that services a single customer, but that customer has become so large there is a greater demand for Titan's product," he said.
Titan is headquartered in Camrose, AB and – if it were to acquire the site in Green Lake – both Richardson and Rasmussen believe it would be in the company's best interest based on location alone.
"Titan is looking to expand its operations into Saskatchewan and, from what I understand, has looked at several locations – possibly having gone as far as Flin Flon, MB," Rasmussen continued. "They're in southern Alberta, however, so by going that far they'd start to really get away from the plant where they create their product. Green Lake is an ideal location because it's much closer, it's located along a major highway and its proximity to other sawmills makes this an area where people are familiar with the milling industry and have the knowledge to do the job well."
According to Rasmussen, the Green Lake Sawmill was a major employer in the community for many years before it closed its doors in the mid-2000s.
"It's been closed for a number of years, but the equipment is still there," she said. "A fire broke out there in the early 2000s and, even though it was rebuilt, the state of lumber prices at the time made it difficult to get operations going and it had to close its doors."
One person who said it would be nice to see the sawmill reopen is former employee Isidore Durocher. He worked there from 1974 to 1985 before taking a job with NorSask Forest Products.
"It would be nice because it would mean lots of jobs for the young people in Green Lake," Durocher said. "The sawmill industry has always been important to Green Lake."