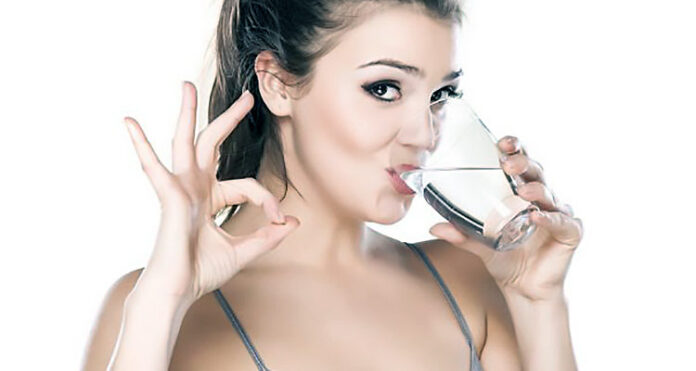 by Phil Ambroziak
The end is near.
According to city officials, the precautionary drinking water advisory issued for Meadow Lake is expected to be lifted by month's end. An update provided via the city's Facebook page Monday (July 16) said the target date is now July 27.
"The steps we are taking to lift the advisory are required by the Water Security Agency," noted city manager Diana Burton. "My assumption would be they require them to ensure – if there is any bacteria in our system – it is removed. However, we have had no indication in our testing any bacteria has entered our system. That is the main concern with increased turbidity."
The precautionary drinking water advisory was issued May 11 when higher than normal turbidity levels were discovered flowing into the city's water treatment plant from the Meadow River. Those levels have since improved, but a cleaning process and more testing are still required before the city can give the all clear for residents to once again safely consume tap water.
"It's been a much longer process than we would have liked, but everything is now meeting the required standards and seems to be OK," explained mayor Gary Vidal. "Now it's just a matter of flushing out the old water and cleaning the reservoirs in order to pass those final tests."
This was reiterated via social media where the city confirmed its clear wells have been cleaned, while the municipal water system was completely flushed this past weekend.
Burton, meanwhile, said the city appreciates the public's patience with the ongoing water quality issues.
"It has been a long couple of months and we understand firsthand the frustration advisories like this can cause," she stated.
Burton also said, in spite of several requests made by residents via social media and other outlets, the city will not be offering discounts on water bills as compensation for the advisory.
"With respect to utility bills, we have communicated to residents, if they have been using less water because of the advisory, they will see a corresponding decrease to the consumption portion of their bill," she said. "However, even during the advisory, residents were still showering and bathing, washing their dishes, doing their laundry, flushing their toilets and perhaps watering their lawns. All of these actions use water. The water quality issues and the subsequent advisory have themselves added costs to the city including increased chemical costs to treat the change in water, staff overtime, expansion of the contractor-led unidirectional flushing program, and increased lab costs for water tests just to name a few. Furthermore, as a local government we are funded by tax dollars or user fees and don't have a lot of avenues open to us to generate extra revenue. We have about 1,850 water accounts in the city, so even a relatively low discount like $25 to all our water users would add up to more than $46,000, which is the equivalent of a one per cent increase on tax rates or a 2.5 per cent increase on annual water rates."
Vidal agreed, stating the money to cover these expenses has to come from somewhere and that "somewhere" is the taxpayers. He also said the next step for city council is to look at ways to prevent the need for advisories like this in the future.