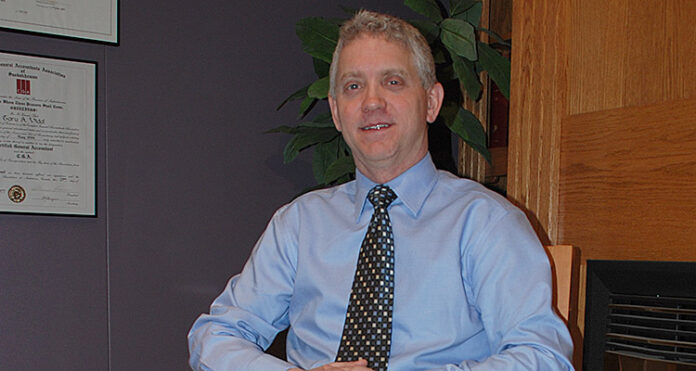 by Phil Ambroziak
Meadow Lake's mayor is looking to parlay his experience as a municipal politician into a position on Parliament Hill.
Yesterday (Oct. 3), Gary Vidal announced he is seeking the federal Conservative nomination for the riding of Desnethé-Missinippi-Churchill River.
"My goal is to promote an environment of opportunity for everyone in Desnethé-Missinippi-Churchill River," Vidal said.
He went on to say the riding has great potential and he is committed to working to develop that potential to its fullest.
Vidal was born and raised in Meadow Lake and has always called the community home. He is an accountant by profession and is a partner at the accounting firm Pliska Vidal & Co. where he has been serving clients since 1988. In September 2011, Vidal was elected mayor of Meadow Lake, a role he continues in today.
"To my understanding, it's OK for me to remain as mayor at least until the point of the nomination," Vidal told Northern Pride. "As part of the entire process, however, I will be consulting with my colleagues on council to ensure, going forward, the right decisions are being made to for the best interests of our community."
In addition to his role as mayor, Vidal served on the SaskWater board of directors for nearly 10 years. He has also volunteered in a variety of leadership capacities in his local church as well as on the board of Bethel Gospel Camp. His other volunteer activities included coaching and managing minor hockey, baseball and soccer teams.
Vidal and his wife, Lori, have been married 32 years and have four children.
Other candidates seeking the Conservative nomination are Al Jurgens of Prince Albert and Richard Nelson of the North Battleford area. While a date has yet to be announced for when the local candidate will be chosen, the next federal election is set for Oct. 21, 2019. The Desnethé-Missinippi-Churchill River seat is currently occupied by NDP MP Georgina Jolibois.