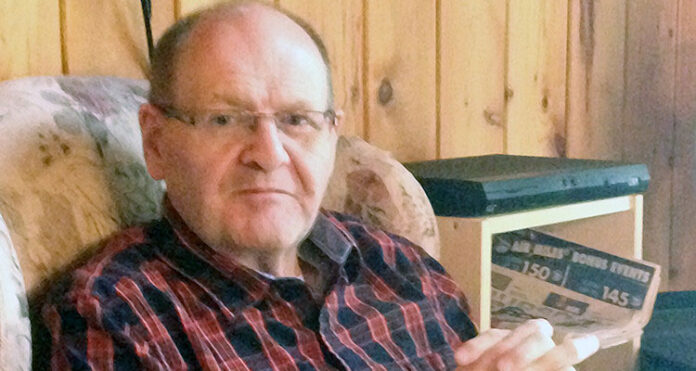 by Phil Ambroziak
A former Meadow Lake mayor is being remembered as a man who loved his community.
John Broadley, a prominent businessman who served as a Meadow Lake town councillor for more than a decade and as mayor for one term in the mid-1990s, died suddenly in his home last week as a result of heart issues. He was 59.
"He was on council for four terms, not counting his time as mayor – that's close to 15 years in total and something I have a lot more respect for than I may have had just a few years ago since I've come to understand the amount of work involved," remarked current Meadow Lake mayor Gary Vidal. "It shows the high level of commitment he had to the job and to Meadow Lake."
It was a much different profession that originally brought Mr. Broadley to the community, however. Raised in Moosomin, he relocated to Saskatoon after high school to work as an EMT. While there, he also trained to become a funeral director. He moved to Meadow Lake 40 years ago, initially working as an EMT for Thomas' Ambulance and Funeral Home. He soon became a partner with fellow owner Jim Thomas.
"I knew John's dad – he was a pharmacist in Moosomin," Thomas explained. "John moved over here with us in 1975 and helped us out for a few years before moving on to other things around 1979."
After leaving the funeral home, Mr. Broadley became known throughout the local business community for a number of endeavours. First and foremost was his tenure as co-owner of The Lumber House, a popular downtown restaurant that was ultimately destroyed by fire in 2007. He also owned and operated a local video store, worked for Taylor's Welding, the Nor'Wester Motor Inn, and as a partner with Meadow North Agencies until his eventual retirement. Later, he decided to return to work, first as a bartender at the Dorintosh Hotel and, most recently, in the hardware department at the Meadow Lake Co-op service centre.
"John was quite studious and a very honest man," Thomas added. "And, along with his business endeavours and his years as a politician, he also gave back to the community in many other ways."
Mr. Broadley once served as president of the Meadow Lake and District Chamber of Commerce. He also sat on the Chamber's executive for several years and was team manager and an executive member of the Meadow Lake Sr. Stampeders during the 1980s. He was also heavily involved with Ducks Unlimited.
"He was a business partner with my mom and dad, and – when I was in high school – I worked for him at The Lumber House," noted Jim Thomas' son, Darcy Thomas. "We always stayed in touch – he was like a brother to me. He truly believed in giving back to the place he considered his home. He was an all-around nice guy who'd do anything for you, and I'm going to miss him."
Vidal echoed these sentiments.
"He was obviously a man who served our community in a very big way, and someone like that is definitely going to be missed," he said.