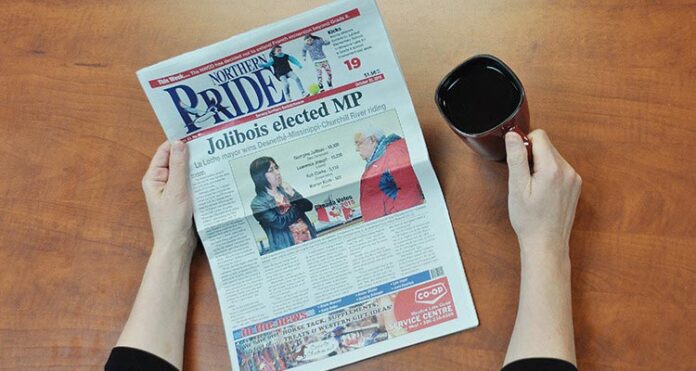 One vote can make all the difference in the world.
A mere six months removed from last fall's federal election, and in the midst of a media circus south of the border surrounding perhaps the most controversial U.S. presidential candidate of all time, Saskatchewan residents will be heading to the polls this Monday (April 4) to determine whether the Saskatchewan Party will continue to lead the province, or if it's indeed time for a change.
In the Meadow Lake constituency, advance polls started earlier this week and, by all accounts, attendance was fairly strong. Hopefully, this is a positive sign of things to come, as it's imperative everyone whose name appears on the voters' list has an opportunity to cast a ballot.
According to Elections Saskatchewan, the 2011 provincial election resulted in a voter turnout rate of only 66 per cent. This was a significant drop from the 2007 election, which featured a 76.02 per cent voter turnout. In turn, this number was higher than the two previous elections, but slightly lower than the 83.22 per cent recorded in 1991. Before that election, voter turnout rates consistently ranked in the late 70 or early 80 percentage mark.
While the reason for what could only be described as voter apathy five years ago is uncertain, there's no denying how much of a difference a strong voter turnout can make. Just take a closer look at the aforementioned federal election from October that saw 17.5 million of the 25.6 million registered voters actively take part, resulting in the highest voter turnout for a Canadian federal election in more than two decades and allowing Justin Trudeau to make the transition from Liberal leader to this country's 23rd prime minister. That's not to say change is necessarily what the people of Saskatchewan want, but considering this is a democracy, why not treat it as one and exercise your right to choose the best for the province's future?
Among those most likely to do just that are the close to 50 people who attended a recent all candidates forum in Meadow Lake, as well as the 90 or so on hand for a similar debate in La Ronge, a community located in the Cumberland riding.
It was reassuring to see all four of the Meadow Lake candidates in attendance for Tuesday's forum. It proves those seeking your vote care about what you have to say. Unfortunately, this wasn't the case in La Ronge where noticeably absent was incumbent NDP MLA Doyle Vermette. While a spokesperson for Vermette said the March 22 event did not fit with the candidate's schedule and, as legitimate as this likely is, it isn't likely to sit well with voters.
Forums such as these are designed to allow the public an opportunity to converse directly with the candidates, but the people of La Ronge did not get that opportunity. And, no matter the reasoning behind his absence, no explanation on Vermette's part is likely to be enough to satisfy the harshest of critics.