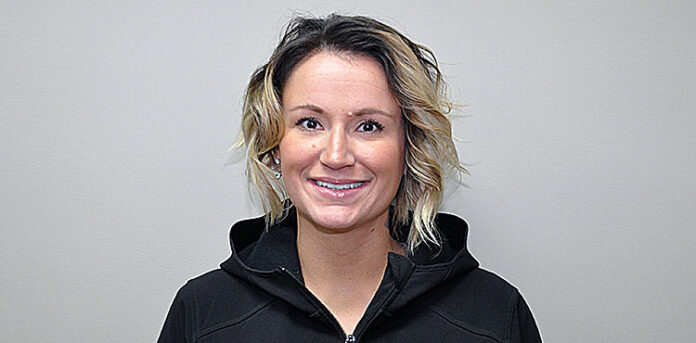 Raising a child with autism has its share of challenges and learning opportunities. Recently, Meadow Lake area resident Amber Holmes, whose son, Keaton, is autistic, spoke with Northern Pride about her son, how her family has adapted to his diagnosis and about the upcoming Autism Awareness Month.
Q: Tell me more about Autism Awareness Month and what it means to your family.
A: Autism Awareness Month, to my family, is quite a big deal. We have a huge support component with our family and friends, our peers in the community and with Keaton's school. We also take part in an Autism Awareness Day in Lloydminster. We volunteer at that event each year in an effort to spread awareness about autism throughout that community, as well as the surrounding area. Every day is about autism awareness in our house.
Q: How is the month traditionally observed?
A: Each year, people are encouraged to "light it up blue." What that means is replacing your outdoor porch light with a blue light. We actually have a blue porch light every day of the year, but April is the biggest time for spreading awareness. We also have a specific day – April 2 – when our family and friends, as well as everyone at Keaton's school will wear blue in support of autism. And, of course, there's the Awareness Day in Lloyd, which I just mentioned.
Q: Does anything else happen locally?
A: Not necessarily in April, but we also take part in the annual PACE Race in September. PACE is a group that advocates for children with exceptionalities and, while it's not limited to supporting only children with autism, each fall they host this great big day for families with kids on the autism spectrum, plus other children with exceptionalities. It's their day.
Q: Are you heavily involved with PACE's other programs and activities?
A: We try to take part in as many different things as we can. From Christmas events to the PACE Race. It's such a wonderful support group to have in our community.
Q: What did you think about the PACE Race being relocated from Dorintosh to the Meadow Lake Provincial Park last year?
A: It was wonderful. We completed the 10-kilometre race with our family and friends, while Keaton sat in a jogging stroller. The location in the Meadow Lake Provincial Park is beautiful and I look forward to the next race later this year.
Q: For those who are unfamiliar with it, what exactly is autism?
A: That's not an easy question to answer. Each day, I look at my son and don't see him as being autistic – he is just my son. But, autism essentially is a developmental condition present from early childhood. Kids who are autistic often have difficulty communicating, with social interactions and day-to-day living. It's a wide spectrum where you can have someone like Keaton who is non-verbal to someone like Albert Einstein who was the smartest man in the world.
Q: How did you discover Keaton was autistic?
A: Keaton was developing at a regular pace up until he was two years old. He crawled at six months, walked at a year and used words such as "mommy", "daddy", "night-night" and "bye-bye", and he was also starting to sing. Then, at two years of age, he lost all his speech and began to regress. We were concerned and took him to both a pediatrician and our family doctor. At first, we just thought he had speech troubles. He hadn't really started any of his little quirks like hand-flapping or running back-and-forth, but he was always a toe-walker and still is.
Q: What did you do next?
A: We put him in an early intervention program and, when he was three, into a Pre-Kindergarten class. He received one-on-one assistance from an aide, or what I like to call a helper, and he also began speech/language therapy. It's kind of a long story, but it was his Pre-K teacher, as well as a psychologist, who initially thought he might be autistic. My husband and I didn't know a lot about the spectrum at that time, so we did a lot of research and went to see a team of specialists at the Alberta Health Services Neurological Department. They have a clinic in Camrose, AB where they did a full assessment on Keaton and confirmed he is on the autism spectrum.
Q: What sort of impact did his diagnosis have on your family?
A: It had a huge impact. We were definitely taken aback, but had to set that aside for Keaton in order to get him as much help and as much therapy as we could. Weekly, I'd take him to his therapy sessions, plus he had therapists and support workers come into our home. We moved to Meadow Lake about two-and-a-half years ago, but first had to do a lot of research to make sure Keaton would still be able to get all the help he needed. I can say the move was wonderful – he has great support here from family, Jubilee Community School, the Northwest School Division and the Prairie North Health Region. He has three helpers at school, plus an occupational therapist and a speech therapist. He also has autism support workers from both Lloydminster and North Battleford who see him weekly.
Q: Have things improved with time?
A: Keaton is still considered non-verbal, but he does say the odd word at times, which always brings us great joy. He's been learning to speak with the use of an iPad, which has been a big adjustment for us. He also takes part in swimming therapy and sees a physiotherapist from time-to-time. He's thriving when it comes to the swimming – it really helps. And, he's learning to spell his name by using letter cards, and he's learning to count while his fine motor skills are also improving. There's just so much progress he's been making. It's been incredible.
Q: Tell me about the rest of your family.
A: My husband, Blaine, is a wonderful father. He is a safety advisor/field supervisor for Bandit Pipeline out of Lloydminster. We have three amazing children. Our oldest, Connor, is 11, Keaton is eight and our daughter, Madisyn, is three.
Q: Where are you from?
A: I was born in British Columbia and originally moved to Meadow Lake when I was in elementary school. I moved again after high school and, as a family, we lived in Lloydminster for 10 years before moving back to Meadow Lake.
Q: What brought you back here?
A: We moved back to take over my husband's family acreage. I find the rural lifestyle to be a lot slower than when we lived in the city, but it's a lot more peaceful and enjoyable. The kids are able to go outside and run freely on our property, while, as a family, we like to go quading. We enjoy hosting family gatherings and truly appreciate our privacy and our ability to enjoy nature.
Q: What makes this such a great community to call home?
A: For us, the big reason is how phenomenal the community support is. We also enjoy visiting the lakes throughout the summer.
Q: What do you do for a living?
A: I own a private cleaning business, but I also still consider myself to be a stay-at-home mom. My hours are wonderful, I have great clientele and the business is flexible enough to meet my family's needs.
Q: What do you personally enjoy doing for fun when time allows?
A: That's just it – there often isn't a lot of time for just me. I have a lot of interests, but things just don't happen as much as I'd like because of my schedule. I do, however, enjoy and find peace in photography. I also love the outdoors and taking walks. It sounds simple, but it is what it is. When it comes down to it, I'm just a regular mom who will continue to advocate for Keaton every day of my life.