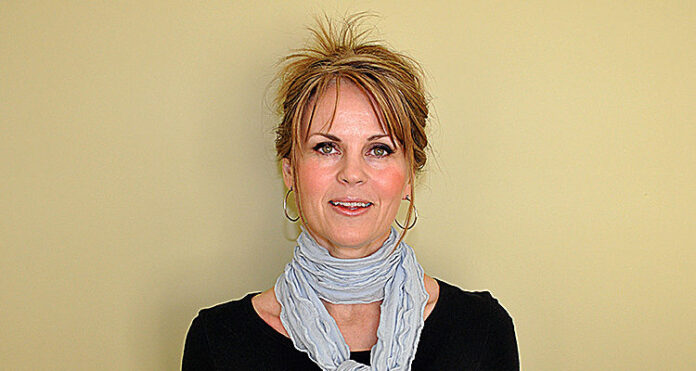 In an effort to share her musical talent and expertise with future generations, Dorintosh resident Linda Lennea spends much of her time teaching young people both voice lessons and how to play the harp. Recently, Linda spoke with Northern Pride about her passion for the arts, the 38th annual Meadow Lake and District Music Festival and her involvement with the To the Moon children's entertainment group.
Q: Tell me about the Meadow Lake and District Music Festival.
A: It's a week-long event for performing arts students from Meadow Lake and surrounding communities that allows them to perform, grow and excel. It's an important step for them as young musicians, as it allows them to showcase and grow their musical talents for an audience.
Q: Did you perform at the festival when you were younger?
A: I performed at the festival almost every year while I was growing up. It started when I was eight years old. I was living in Rapid View and attending Green Acre School when a lady came to the school, gave us a song and told us to learn it. At first, I didn't know it was for the music festival or what the music festival really was, but – when we eventually performed – I won second place. The festival has been part of my life ever since.
Q: How did you hone your skills?
A: It was pretty difficult in the beginning. There weren't a lot of vocal teachers in the area, but I did have one who taught me for a couple years before I started taking lessons in Cold Lake. It was sort of a niche thing considering I was learning to sing opera, but I had such a passion for it that I didn't mind having to travel to Cold Lake every week. It was a good fit for me and well worth it.
Q: How are you involved with the festival now?
A: These days I'm a vocal coach – I teach voice and I also teach the harp. I have students working through the various Royal Conservatory of Music grade levels. By having students compete at the music festival helps when it comes to developing their skills. They're adjudicated at a professional level, which is a great experience for them and a great evaluation tool for me because it allows me to see how they're doing and provides me with a lot of great feedback.
Q: Roughly how many children perform at the festival each year?
A: It's huge – there's more than 100 kids who take part, at least. As I said, they come from different communities throughout the area and perform in many different categories – piano, band, choral groups, vocal. It's very widespread and, if you enjoy music, it's a great time to come out and watch a really good show. The level of talent is amazing.
Q: Why do you think the festival is so popular?
A: Initially, kids sometimes don't know where their strengths lie. They need a mentor, someone who can identify these strengths and help young people build on them. I take my hat off to all music teachers for the work they do and the commitment they show. Once the students realize the experience of performing is a positive thing, they embrace that feeling and that is what encourages them take part the next year and the year after that. The adjudicators always critique the performers in a way that propels or uplifts them, never in a way designed to shake them of their talents or abilities. That's also something I've always appreciated about the festival.
Q: Why is music important in people's lives?
A: Music is a part of every person in some way. It's like a connective language everyone can relate to. It may be subconscious or covert, but it's still something people feel. Not everyone has the ability to write or perform, but everyone can receive music just by listening to it, while those who are passionate about it can just as easily give music.
Q: How else are you involved in the arts?
A: One thing I've always wanted to do is use my talent to work with kids in the community. Local resident Lee Bell and I have different skill sets, but discovered – when we put them together – we have the ability to provide this strong foundation. So, together, we developed the To the Moon program. The goal is to take junior high and high school students and put them through the entire experience of life as a performer. This includes writing songs, rehearsals, getting up at 5 a.m. and getting into makeup in time to do promos and taking part in events while staying in character the entire time. They get a taste of the work side, but also have a chance to develop their musical, drama and performing skills at the same time. The purpose is to provide them all with a really great profile before they head off to university.
Q: To the Moon is a children's group, is it not?
A: Yes, Lee and I both found a lot of young people here don't always get an opportunity to experience a full-blown production when it comes to a children's concert. The idea was to recruit teens from the community who could perform for younger children in the community. It's been well received and things just keep growing.
Q: Who's all involved?
A: Lee and I are the co-creators, while our performers include Olivia Balisky, Lara Van de Venter, Grayson Marsh and my daughter, Teigyn Warkentin. Olivia was recently accepted into a performing arts school, so we're really excited about that, but also sad she will be leaving us. That's just the way it goes sometimes.
Q: What was it like for To the Moon to be part of Telemiracle's national cast this year?
A: It was pretty spectacular. When the cast went in for their audition, they worked hard and stayed in character the whole time. They gave their best performance ever – they really wowed the producers. Lee and I were not allowed in the performance area during the audition, but when they came out, they were so excited. A few weeks later, I got a call from one of the producers who said he'd never seen anything like that before, adding To the Moon is really going to go places. During Telemiracle itself, there was so much involved. We wrote all new script pieces, came up with a marketing strategy and, every time they weren't on the main stage, they were filming video behind-the-scenes. The kids worked from Friday morning all the way up to 4 p.m. Sunday – but they never lost their energy or their professionalism. I was so proud of them.
Q: What's next for the group?
A: We could be back at Telemiracle next year, but we were also able to make some really good connections with people who do productions throughout Canada. We have to sit down and come up with a strategy for what we want to do next. Of course we'll still be performing at different festivals and such throughout the summer, but we don't want to take any shortcuts. It's easy to rush into something because it looks like a good opportunity even if it turns out it really isn't. We're also finishing up a DVD series that's had a lot of interest, and we'll continue to focus on cast turnover. We want to keep a cohesive show, but still allow other kids an opportunity to develop their portfolios before moving on to the next stage in their lives.
Q: What do you do for a living?
A: I currently work for Tolko (Meadow Lake OSB) as an accounting assistant, while I still teach voice three nights a week in Meadow Lake and at my home in Dorintosh.
Q: Tell me more about your family.
A: I have three children. My oldest, Toryn, is 19, Teigyn is 18 and my other son, Stasia, is 13. All of them are musical and it's been fun watching them grow up. We've had guitar players, bassists, singers, pianists, trombone players, you name it. It's very common in our home for someone to just sit down and start playing.