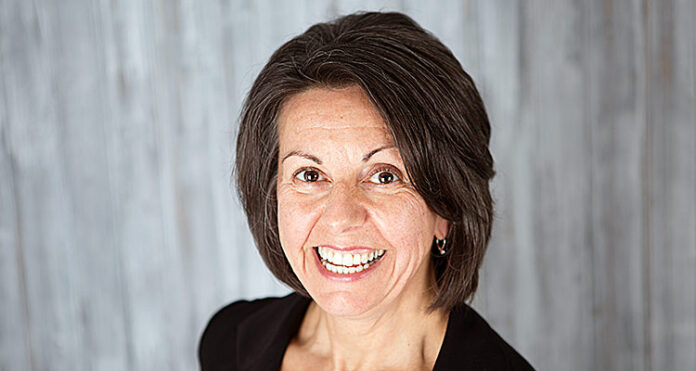 After two terms on Meadow Lake city council, deputy-mayor Annette Klassen is stepping down. Recently, Annette spoke with Northern Pride about her reasons for not seeking re-election, her career as an accountant and her family.
Q: Why did you choose not to seek re-election?
A: I'm too busy – I'm trying to slow down a bit and find more time for family. I've also been there two full terms and thought somebody might have some new visions. I have no concerns because the city is in great hands, both in the administration and those on council who chose to run. I also recently became a board member of Chartered Professional Accountants Saskatchewan, which is for a two-year term. Lastly, with council being a four-year commitment, my husband (Emil) and I tossed around the possibility of being able to spend more time down south in the winter. We aren't sure how soon that might transpire.
Q: How would you describe the last seven years?
A: A lot of change has happened. There were some major turnovers in some important positions like city manager, engineer and manager of public works. Also, there were other key staff with offers elsewhere, so, for a long time, it felt like we were constantly putting out fires in order to maintain services. Also, there were legal issues with the city being named in a suit because of houses flooding or the wrongful dismissal of an employee. It seemed like we were constantly dealing with difficult issues with hard decisions to make because of the financial consequences. It took a long time for us to stabilize it and get the right workforce in place, but once that happened, meetings were shorter and there were fewer issues coming to council. We were able to spend more time looking ahead and to get some processes in place that weren't urgent, but we felt were good business. For example, we had the budget completed and approved prior to the start of the New Year rather being three or four months into the year.
Q: What's council's major accomplishment?
A: I have to say the curbside recycling is major because I personally think it's important. It will help the environment and also save people money because we won't have to build new landfills as quickly. It's also my understanding a lot of communities our size aren't able to pull it together. There was some hesitation and complaints at the beginning, but as time has gone on, people have started to use it more. Recycling is also one of those things kids learn in school and people are getting better educated about what they can recycle. I'm confident the waste that goes to the landfill will continue to decrease. Several large capital projects have been completed and significant grant money has been accessed so debt has not increased, in fact I think it is less now.
Q: What qualities does someone need to be on council?
A: They have to be conscientious and be willing to take the time it takes to review the council packages in advance of the meetings. They need to be committed to being available to attend the meetings twice per month, then there are some other committees. We also have a once per year strategic planning meeting and there's usually a couple budget meetings we often hold on Saturdays. They need to be committed, do their homework and not have a personal agenda. They need to remember, when they're on council, they're representing the residents of the city. They also need to be strong enough to disagree even if they're the only councillor. It's also important to be financially responsible. It's easy to make suggestions like hiring new staff, but you have to really think. There has to be a payback on those positions and you have to understand, as soon as you do that, you're going to affect the taxes from the people. The negatives and positives need to be carefully examined as the tax base is small, and people can only afford so much in taxes.
Q: What do you think about Gary Vidal becoming mayor twice by acclamation?
A: It shows the people in this community are really happy with our current leadership. They have a lot of trust in how things will be handled in the future and they're pleased with how things have been handled to date. I don't think it's that people don't care or nobody else is willing to run for mayor, it's a show of support.
Q: Are you originally from here?
A: Yes, I was born and raised in Meadow Lake. I graduated from Carpenter High School. During high school, I thought it was a great place to live, and I still do. There were a lot of choices through the school system whether it was competitive sports or outdoor education. I always felt there was a lot to do. Outdoor education was popular and also included cross-country skiing. There was an annual trip to Jasper ever year. Band really involved a lot of students back then – it wasn't just for fun, it was a half-credit class.
Q: Was it quieter then than now?
A: I don't think it was quieter, there always seemed to be a lot happening. Back then, the winter festival was a big activity. I think there was actually more happening back then.
Q: What did you do after high school?
A: I wanted to be an accountant, so I went to the University of Saskatchewan and studied commerce. I was working in Meadow Lake Provincial Park after my first year when I met my husband and we started going out together. Then, I was offered a job where I could work full-time and finish my university work by correspondence. I was really home sick when I was in Saskatoon that year. I really missed Meadow Lake.
Q: Why did you want to be an accountant?
A: I always enjoyed numbers and all types of math in school – I enjoyed it more than the sciences. I found business to be interesting and my parents (Fred and Jacqueline Lazar) were self-employed. They owned various business including the farm implement dealership Lazar Equipment Ltd. I used to spend a lot of time there listening and watching, and my dad did all the accounting. I found that side of it quite fascinating, so I wanted to follow in his footsteps by being in business and working with numbers.
Q: What jobs have you held over the years?
A: I worked for Deutscher and Aldous for a couple years as an accountant. I also worked a few years for the department of Indian affairs until they closed the Meadow Lake office. I worked briefly for NorSask Forest Products, then moved to the Meadow Lake Pulp Mill for 13 years where I worked in the finance department. Three years ago, I crossed the highway to work for Meadow Lake Tribal Council Industrial Investments. They're the parent company for NorSask Forest Products, MLTC Northern Trucking and Polar Oils.
Q: Tell me about your family.
A: My husband and I have two daughters. They're both married and live in Saskatoon. Marie Koop is our oldest and she has a four-year-old son. She's also eight months pregnant and expecting a little girl at the end of October. She and her husband are also both professional accountants. Andrea Holaday is a hospital pharmacist. She's currently working at St. Paul's Hospital.