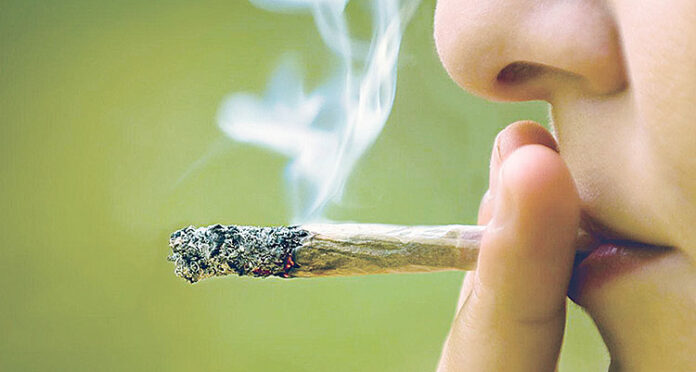 by Phil Ambroziak
If someone is interested in opening a marijuana shop in Meadow Lake, city council won't stand in his or her way.
During council's regular meeting Jan. 22, a motion was carried stating the Saskatchewan Liquor and Gaming Authority be advised the city does not intend to prohibit the establishment of a cannabis retail store within its boundaries. The motion was made by councillor Glen Winkler and seconded by councillor Tom Harrison.
"It's better if we control it than the gangs who are doing it now," Winkler said.
Harrison agreed.
"It's going to happen," he said. "We probably have some work to do as far as looking at bylaws and stuff like that, but all we're doing right now is saying we're not opposed to it."
On Jan. 8, the province announced it would be issuing retail cannabis permits to 40 eligible municipalities. Meadow Lake is eligible for one retail permit, but municipalities are also being given the option to opt out by Feb. 28.
"Preliminary indications across the province are most municipalities are not intending to opt out, on the basis this is something the federal government has legislated as legal beginning in July and prohibiting it would be difficult to justify," noted city clerk Jessica Walters in her official recommendation to council.
As Harrison stated, however, city administration did identify several areas that would require review, as well as some municipal bylaws that could be in need of some revamping in order to accommodate the legalization of marijuana. These include the city's business licence bylaw, zoning bylaw, smoking bylaw and more.
"We've waited a long time for the province to release what guidelines they have given… the province needed to know what it was going to do before municipalities knew what they were going to do," remarked city manager Diana Burton. "We now have from Jan. 8 until the end of June (the federal government has eyed July 1 as the date marijuana becomes legal) to get those figured out. I'm not sure if anybody has all the answers as of yet."
Meanwhile, Winkler said – even though there hasn't been much in the way of other municipalities opting out – there could be some disinterest, especially from First Nations communities already considered "dry communities" meaning alcohol is prohibited on the reserve. Mayor Gary Vidal echoed this.
"Yes, I've heard of at least one that has been awarded this, but who will choose not to for that very reason," he said.
In a subsequent interview, Vidal also shared his reasons for being the only member of council not to vote in favour of allowing a cannabis retail store to proceed in Meadow Lake.
"Firstly, it's a principle thing," he said. "I'm having a bit of a hard time just accepting this as being something considered legal in our society. I'm just not there yet. Also, I believe there are a number of people in our community who feel the same way and I felt someone should represent their voice."
Vidal also said the legalization of marijuana continues to be a struggle in terms of law enforcement.
"I know it's coming, but I don't think we're there yet," he said. "Our council made its decision clear, however, and I support that decision 100 per cent. This is the process we go through as a group. I'm not upset about the result, but on principle, felt this was they way I had to vote."