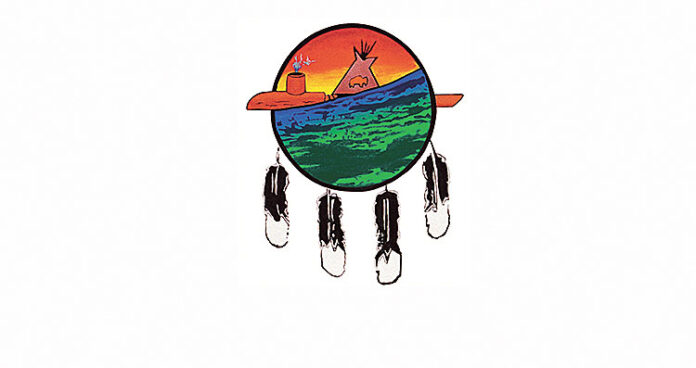 by Phil Ambroziak
Efforts to secure a new, state-of-the-art school for Waterhen Lake First Nation have passed with flying colours.
Recently, it was announced the federal government will provide funding to the band to assist with the development of a new facility that will replace the existing Waweyekisik Educational Centre.
"We don't have too many details as of yet, but we do know we were approved by Ottawa for $20-$25 million to build a new school," explained band councillor Dustin Fiddler. "Groundbreaking is expected to take place in either 2019 or 2020."
Fiddler went on to say Waterhen has been in talks with the government about this for about five or six years.
"It started with our previous chief and council and there was a lot of back-and-forth before talks shifted from construction to renovations," he said. "Indian Affairs was looking to fund renovations to our current school until finally, about three weeks ago, we heard the funding was approved to construct a new building. This is a huge thing for our community. We did do some renovations to the current school's roof and to some classrooms in the early 2000s, but this is the first time in a long time money for a new build has been granted to us as far as education is concerned."
The existing school was built in the early 1980s, while Indian Affairs was originally planning to fund renovations that would have tacked an additional 25 years of life on to the building. As appreciative as Waterhen was for this, Fiddler said it is indeed time for a new school.
"The biggest benefit to having a new building is it will be wired properly in order to provide the best Internet access as possible," he continued. "When the existing school was built in the early 1980s, there was no Internet as we know it today, while computers in the classroom weren't even really a thing. Now we use SMART Boards, which this will also benefit, while proper wiring means improved webcam capabilities to allow for more distance education opportunities. Good Internet is integral to a good education these days."
This was echoed by principal M. Islam Konok who said he is excited to see the new school up and running.
"This is definitely good news for us," he said. "Our current school is really outdated We've even had some leaks in the roof, as well as mold problems in classrooms that have made both students and teachers sick at times. Now, everything will be clean and modern. This is exciting for our students, parents and our community."
Speaking of community, Fiddler said there are still a lot of questions at the community level such as where the new school will be built and what will happen to the existing building. He's also unsure of the timeline once construction begins, but expects the new school to open in 2023 at the latest.
"A lot of due diligence needs to go into a project like this, but I'm excited for our young students," he said. "Once they reach middle school or high school, this building will be ready to go. We're a K-12 school and by having our students attend a modern, state-of-the-art facility, I'm sure it will also help them become better learners, encourage them to stick with school and, as such our grad rates will improve. These are exciting times."