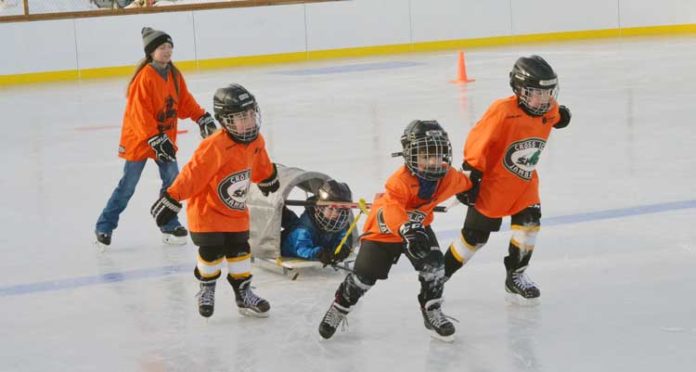 It's time to beat those winter blahs and Flying Dust First Nation, in cooperation with the City of Meadow Lake, believes it has the perfect remedy.

March 6-12 are the dates for the Meadow Lake and Flying Dust First Nation WinterFest, a new event that has risen from the ashes of the former Meadow Lake Winter Festival and a new initiative launched by Flying Dust last year.

"It's really exciting this year because this is the first time Meadow Lake and Flying Dust are joining forces to put on a large-scale, community event," explained Shauna Kennedy of Flying Dust Health. "We did our own event last year because we were missing that WinterFest vibe that was out there before. We organized a mini festival last year and it went really well. The weather was very cooperative and everyone had a great time."

Prior to the COVID-19 pandemic, a local Meadow Lake Winter Festival committee was formed and, for a short few years, revived the decades-old festival that had been popular in the community in years past. Kennedy said this group is still active and on board with the new form the festival is taking.

"We were approached by the Meadow Lake Winter Festival committee to help restart their event and to kind of make a new one together," she said. "Everyone is coming together for the good of our community, which is nice to see. We're very luck in terms of our location. Meadow Lake and Flying Dust are very close neighbours and it's always felt like that. This event is a continuance of that relationship of both communities leaning on each other, and coming together to put something on for people of all ages in our community."

The festival kicks off Monday with school events and a snow sculpture contest. Tuesday will feature a seniors' and elders' kaiser tournament at the Meadow Lake Senior Citizens' Activity Centre and the FDFN Elders' Lodge followed by elders' bingo at Flying Dust and a rib and chili cook-off at the Flying Dust gym Wednesday.

Thursday's activities get underway at 1 p.m. with more seniors' and elders' card games, while the evening will feature the always popular chucksled races at the FDFN outdoor rink.

Hot dogs and snacks will also be available at this location leading up to plank board races, a bonfire and an alumni versus youth hockey game before ending the evening with a fireworks display.

Outdoor winter activities continue Friday at Westview Playground in Meadow Lake, a pie-eating contest at the FDFN gym followed by fiddle music, a jigging contest and the Mr. Beautiful and Miss Handsome pageants.

Saturday kicks off with a pancake breakfast at Royal Canadian Legion Branch 76 and the fun continues with Straightline Snowmobile Racing Associate races behind Giant Tiger, four-on-four hockey at Flying Dust and a banquet dinner at the Meadow Lake Civic Centre featuring the Creeland Dancers, musician Dean Smith and a local talent show.

"Tickets are required for the banquet dinner," Kennedy noted. "It is not included with the button purchase."

WinterFest buttons are available for $10 at local retail outlets, as well as the FDFN band office and can be used to gain access to all other events including next Saturday's (March 12) pancake breakfast at the FDFN gym, the FDFN snowmobile rally, auto endurance races at the Meadow Lake Stampede Grounds and free swimming at the Meadow Lake Aquatic Centre.

"Flying Dust did run a festival last year, but this one is more so a partnership between the city and Flying Dust, as well as the original Winter Festival committee," reiterated City of Meadow Lake parks and recreation manager Regan Beck. "That group (committee) did a lot of work over the last number of years, and this is an opportunity now – with assistance from the City of Meadow Lake and Flying Dust – for everyone to work together. It gives us the opportunity to be bigger and better than ever before, and to share the workload a little bit."

Kennedy agreed.

"Last year's event went so well, so it's nice to build on something that works and to join forces with our neighbours," she said. "It's going to be a great event and will bring a lot of people together. I'm consistently checking The Weather Network, and I think we're going to luck out. The goal is for everybody to just have fun."

Beck echoed this.

"It goes without saying," he said of the benefits of working together. "There is no way individually either organization wouldn't struggle to put on an event like this. By working together, however, there is no limit to what we can accomplish. The city is very excited to work with Flying Dust and the WinterFest committee to keep this thing going. We're excited to be a part of this going forward."
by Phil Ambroziak