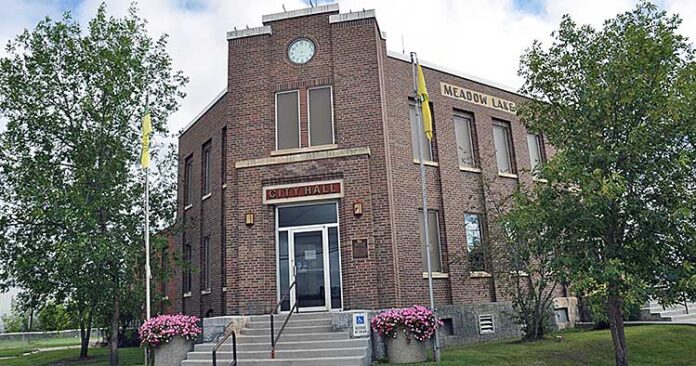 While a lack of challengers means Gary Vidal has been acclaimed and will officially embark on his second full term as Meadow Lake mayor following the upcoming municipal election, there will indeed be a race to determine who exactly will comprise city council itself.
Councillor Layne Shkopich and deputy-mayor Annette Klassen have decided not to seek re-election, but fellow councillors Kim Chiverton, Merlin Seymour, Conrad Read and Curtis Paylor have.
Meanwhile, other candidates to file nomination papers prior to yesterday's (Sept. 21) deadline include former city manager Richard Levesque, as well as long-time residents Tom Harrison and Glen Winkler. Because there are only six council seats (not including the mayor's), voters will be heading to the polls Oct. 26 to determine who will make up the newest crop of local legislators.
"Municipal politics has got into my blood," Levesque stated with regard to his decision to return to the council table in an elected capacity. "I feel I still have something to contribute and I'm quite familiar with the city's history, am knowledgeable about its infrastructure and the way things are done, and I believe the city could benefit from some extra knowledge."
Levesque has more than 30 years of municipal experience as a manager having worked with town and city councils, as well as local, provincial, federal and First Nations governments.
"I've never been an elected official before, but I've probably attended more than 500 council meetings and I know how things operate," he said.
If elected, Levesque said he plans to support a two-year freeze on property tax increases after the 2017 reassessment year.
Harrison, meanwhile, has lived in Meadow Lake for more than 30 years. He is currently retired having spent the majority of his career with the provincial Ministry of Environment.
"I've always had an interest in what's happening in the city, and feel now is the time to get involved," Harrison noted. "I support what's been going on in the city for the last little while, and admire the work of the current mayor and council. We have a great city, things are on the right path and I want to see the municipality continue to grow and develop. Hopefully, I can be a part of things moving forward."
Winkler echoed Harrison's sentiments, adding he would like the opportunity to better understand what goes on at council, and to appreciate the different challenges the city faces and strengths it possesses.
"It's a chance to help make significant change and be a part of community growth," Winkler said. "I've been involved with public administration through my previous roles with the Meadow Lake and Northwest School Divisions, and feel my skills will benefit council if I'm elected."
Winkler is also retired, having formerly served as principal of Carpenter High School, as well as director of education for both the former Meadow Lake School Division and the NWSD post-amalgamation.
As for Klassen, she said her decision not to seek a third term on council wasn't an easy one to make.
"In the end, I decided it was time to let go of something in order to make more time for my family," Klassen said. "While council may not have been the first thing I want to give up, it's the most available. My term is up, while I work full-time and my new role with the Chartered Professional Accountants (CPA) Saskatchewan board of directors is going to involve a little more work than I anticipated. And, down deep, I feel some new blood is always good."