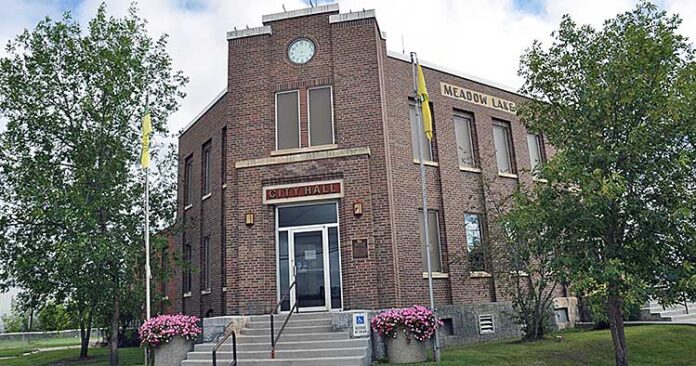 by Phil Ambroziak
It's a time for change in both the city and RM of Meadow Lake.
Following last night's (Oct. 26) municipal election, Tim McKay is the new RM reeve, with unofficial results indicating he garnered 296 votes to incumbent Roger Zuchotzki's 159. This will be the Dorintosh area resident's first stint on council.
"I'm really thankful to everyone who came out and voted for me," McKay said Wednesday night. "It's going to be a learning curve, but with the experienced councillors in place, I'm sure we will be able to work together and continue to serve the RM with great pride."
Also elected last night was new Division V councillor Blair Mysko. Unofficially, he earned 74 votes to Russ Klassen's 25 and Kohlby Sheppard's 10. Division I councillor Dale Sheppard and Division III councillor Ron Johnson were acclaimed.
"I was born and raised in this area and it's my hope to improve communication between council and the ratepayers," McKay noted. "If communication isn't there, it can be very frustrating for the public. I do thank Roger, however, for his service to the RM. He was a very dedicated reeve."
Meanwhile, in the City of Meadow Lake, Richard Levesque is the odd man out when it comes to the seven people running for six council seats. Unofficially, Levesque received only 307 votes to Kim Chiverton's 486, Merlin Seymour's 462, Conrad Read's 438, Tom Harrison's 401, Curtis Paylor's 398 and Glen Winkler's 390.
"I was pretty confident any six of these seven candidates would make a great council," noted mayor Gary Vidal who was acclaimed earlier this fall. "This is an excellent group and I look forward to working with them. We have a meeting scheduled for Nov. 1 to swear everyone in, then we get right down to business the following Saturday with a budget meeting. We have a lot of big things planned for the next few weeks."
Unofficial results for the Northwest School Division's board of trustees election indicate Barb Seymour has been re-elected in Subdivision 9, while Winkler has also been elected to the school board in Subdivision 10. Both will represent Meadow Lake. Unofficially, Jessica Piche has been re-elected in Subdivision 11 representing Flying Dust First Nation.