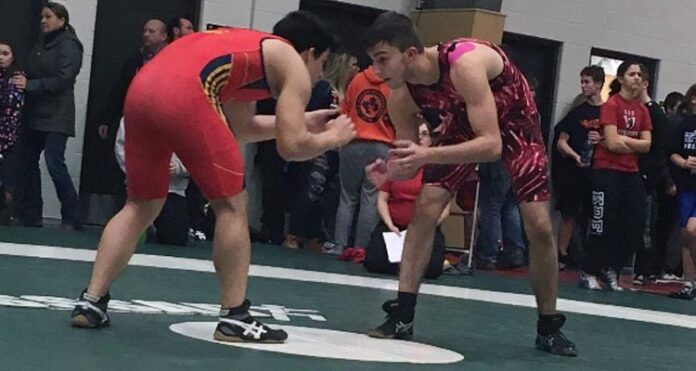 by Phil Ambroziak
Members of the Carpenter High School wrestling team were able to grapple their way to the top when they travelled to Moose Jaw for a tournament Feb. 10 and 11.
"Bailey Flanagan and Cody Barden wrestled in both the Novice and Elite divisions with Cody winning first in Novice and bronze in Elite," noted coach Chris Brownrigg. "A special shout out to Bailey for being the most improved wrestler since last year. Natalia Senger also had a personal best after coming off the injury list for the last two years and bringing home her first medal."
Also competing were Savanna Russell who wrestled in the Elite division finishing second and Leroy Murray who finished third after two very tough losses to national level Elite wrestlers.
"Which brings me to Logan Boser," Brownrigg continued. "Logan suffered a severe sternal clavicle dislocation last season and, for many, this would have been a career-ending event. Not for Logan. He has shown the true heart of a warrior. He has worked very hard in rehabilitating his injury and attending every practice last year even though he couldn't take part. Logan is the youngest member of the team to compete on the weekend and, against all odds, defeated all of his opponents in the Elite division. Coach (Tyson) Moss and I are extremely proud of all who competed – they proved they are Spartans."
Boser, meanwhile, said he's just happy being able to compete.
"I'm glad I came home with gold, to have been able to support my team and showcase the skills and style my coaches have taught me," he said. "I was very confident and thought the competition would have been better."
In addition to the Moose Jaw event, CHS athletes attended the Golden Bear tournament in Edmonton Feb. 3 and 4.
"Tavin Bear had the most exciting final match at that event" noted coach Jason Guenther. "It was very close and he almost pinned his opponent several times… Tavin can be a champion on a good day. A silver is great, but it is hard losing that final match."