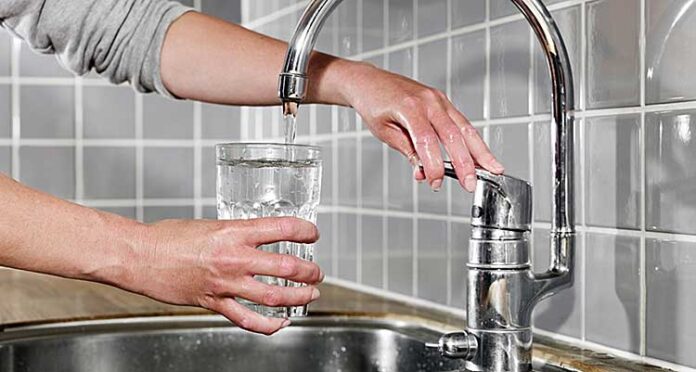 by Phil Ambroziak
Water woes continue for the City of Meadow Lake.
During the regular meeting of city council held Monday (May 14), city manager Diana Burton indicated it could be a number of weeks before the precautionary drinking water advisory imposed by the Water Security Agency for Meadow Lake and parts of Flying Dust First Nation is lifted. The advisory was put in place last Friday (May 11) due to water quality issues at Meadow Lake's water treatment plant.
"The waterworks department has been fighting with the quality of the water from Meadow River since late November," Burton explained. "And, while they've been working around the clock to meet the regulatory requirements of our drinking water, as of Friday they were not sure how much longer they could continue to do so."
As a result, the city's waterworks manager, Tracey Wolfe, in conjunction with the Water Security Agency, issued the drinking water advisory as a precaution because the city could not guarantee the quality of the treated water.
"We do not yet have any proof or indication anything dangerous is in our treated water, but it's being monitored very closely," Burton continued. "If anything dangerous is found, the precautionary drinking water advisory will become a boil water order. Really the issue we are dealing with is the turbidity level (in the water) is slightly higher than what is allowed regulatory-wise."
According to Wolfe, Burton added, the high turbidity level leads to concern bacteria could slip through the regular treatment process.
"(City clerk) Jessica (Walters) and I did look into utilizing the new SaskAlert app that was tested last week to send notifications to anyone in our area with a cell phone connected to the LTE network, but, unfortunately, a drinking water advisory is not considered emergent enough to use this new system," Burton noted.
While the waterworks department continues to work toward addressing the current situation, Burton has also been advised the water quality in the river itself needs to improve.
"Generally that happens a little bit later than right now," she said. "Tracey said they usually see a deterioration in the quality of the water, just not to this point and not for this extended period of time. Jessica has also been researching options for providing potable water to residents should this advisory continue, but that would likely take at least a week to set up."
Burton also confirmed there is no end in sight for the precautionary drinking water advisory.
"We don't have an estimate for when it will be removed, but once we get satisfactory test results, it will take a few weeks before we can remove the advisory because the waterworks department will have to submit water samples that meet our regulatory requirements and then some," she said.
According to Meadow Lake resident Chantal Ramshaw, news of the advisory's ongoing status simply furthers the inconvenience her family's already been experiencing.
"We've already spent a larger amount than we normally do on water, and now with it (advisory) possibly lasting weeks, we are considering purchasing a water cooler," Ramshaw said.
Fellow Meadow Lake resident Darren Caron, however, is not as concerned.
"It hasn't affected me too much," he said. "We normally drink bottled water, but it has made us watch how we are cooking and washing our dishes."