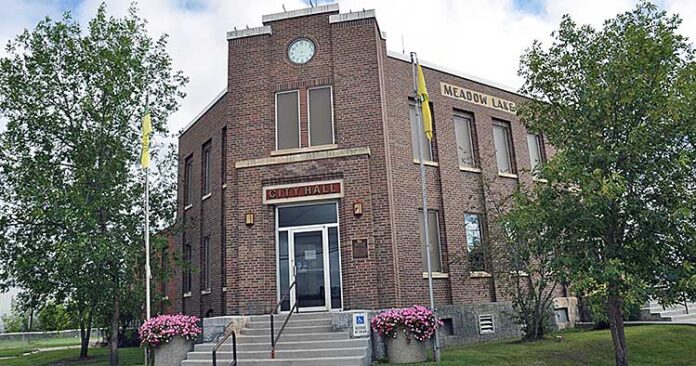 by Phil Ambroziak
Taxes are going up.
During the regular meeting of Meadow Lake city council Nov. 26, city officials adopted the 2019 municipal budget which includes a 2.4 per cent increase in tax revenue. The increase is set to match the rate of inflation and will be used to help fund a number of expenses throughout the coming year.
"Our upcoming capital investments are substantial and I don't think we want to fall behind," remarked councillor Kim Chiverton who moved the 2.4 per cent increase. "I don't think we want to start cutting now and running into a situation where we're going to be cash strapped and unable to do the things the city needs to do."
Councillor Curtis Paylor who seconded Chiverton's motion agreed.
"I think 2.4 being the consumer price index (CPI) is a fair number to sell to the public," Paylor said.
This was echoed by deputy-mayor Merlin Seymour.
"I'm totally in favour of a slight increase and using CPI as the benchmark for coming to this number," he noted.
Chiverton, meanwhile, reminded his fellow councillors of the fact surpluses are being accessed to help start some of the upcoming projects, money, he added, that won't always be as readily available as it is now.
"We need to sustain some kind of growth here if we're going to continue doing the things we want to do," he reiterated.
This increase was primarily included to allow the city to maximize the amount of paving work to be done in 2019. How this will affect individual property owners will be determined when the tax rate is set in the spring of 2019.
"One of the areas council was determined to invest in was paving," stated mayor Gary Vidal. "We have been preparing for years to make this kind of investment by doing some of the necessary groundwork. Some of the work done this fall already will allow for this paving project to begin as early as possible in 2019."
Capital projects
The 2019 capital budget includes more than $4.5 million of investments. In addition to $1.7-million for pavement improvements throughout the city (a significant increase from 2018), other highlights include $2-million to replace the lift station on 3rd Street East to allow for future delivery of full sewer services to more areas and $400,000 for repairs to underground utilities in order to allow for future paving improvements.
Other capital investments include recreation facility maintenance, with upgrades to the Civic Centre sound system and arena roof repairs, as well as $35,000 for a used vehicle to replace the bylaw enforcement car.
"I assume it's going to be something they can put dogs in easily," stated councillor Tom Harrison.
City manager Diana Burton confirmed this, stating the department is interested in an SUV because they are lower than a truck and would make the job of loading a kennel holding a 100-pound dog much easier. She also said the bylaw car has been ruined.
"They had a dog in heat in the back seat," Burton explained. "They want to replace the vehicle, and council is fine with that."
Meanwhile, operating budget highlights include investigating the expansion of recreation services offered by the city, enhancing public spaces by installing recycling collection in parks and downtown, investing in dedicated asset management work to improve future planning and extend the life of assets and continuing work on our emergency plan to remain prepared for the future.
The operating budget also includes an increase in water and sewer revenue. This is associated with an increase to current rates effective Jan. 1, 2019. This rate restructure began in 2015 based on the principles of making the water and sewer utilities self-sufficient and ensuring rates are based on consumption so those who consume the services pay for the service.
"Approving the budget is one of, if not the most important tasks council undertakes each year," Vidal said. "The process begins in summer with staff and management working through proposals and projects to present to council."
The full budget document, along with past budgets and financial reports, is available online at meadowlake.ca or by contacting city hall.