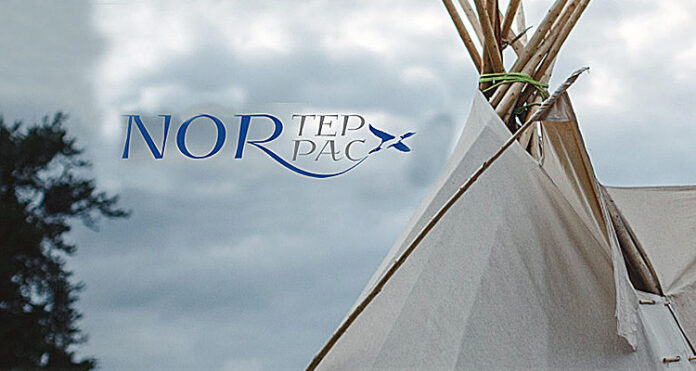 by Derek Cornet
The 40th anniversary of the Northern Teacher Education Program (NORTEP) was supposed to be a time of celebration, but now officials are scrambling to salvage what they can.
This week marked the first days of classes for students from across northern Saskatchewan who travelled to La Ronge hoping to be future educators. Those dreams could be cut short, however, in light of a recent letter from now former minister of advanced education Scott Moe. It states provincial funding to NORTEP – pegged at $3.4 million per year – will cease as of July 31, 2017 and be redirected to another post-secondary institution.
According to Jennifer Malmsten, NORTEP's vice-president of administration, those dollars amount to 72 per cent of the program's funding. She said the institution's board of governors was surprised by the announcement, noting the money covers wages, benefits, administrational and institutional costs, and student accommodations.
"As far as student course work is concerned, it will remain unchanged," Malmsten stated about the current academic year.
Malmsten will also lead an internal committee to explore all options for program continuance, which has already started with exploratory discussions with post-secondary providers and stakeholders. The executive of the NORTEP Council and the committee will meet with government officials Aug. 29 in Saskatoon to seek clarification on points contained in the letter.
Also concerned about the changes is La Ronge mayor Thomas Sierzycki, who contacted Moe and stressed to him how important NORTEP is to La Ronge and northern Saskatchewan. He said it's vital the program remains in the community, adding he's optimistic it will in some form.
"As an alumnus and as a northern mayor, we see the importance of the number of students it brings to the community," Sierzycki commented. "We see the capacity it develops in not only teachers, but all types of people."
Rossignol High School (Ile-a-la Crosse) Grade 12 teacher Ashley Petite earned three degrees at NORTEP including a Masters of Education degree in 2014. She said four graduates from the high school are attending NORTEP this year, following many who have went before them.
"There are many strong educators who keep their hearts in their communities when they go away to school because they know they're going to come back to give to their communities," Petite stated. "If NORTEP was to ever go away, then there would be a definite disconnect. I hope the programming will be able to live on for another 40 years."
In a statement from the ministry of advanced education, the consolidation of programming in La Ronge will eliminate an overlap in programming and ensure training and financial supports are equitable for northerners. It adds, students will continue to have access to university-level programming in La Ronge.
According to NORTEP, more than 500 people have completed the program since 1976 and 91 per cent of graduates are teaching in the North. Before it was launched, less than one per cent of teachers were aboriginal.