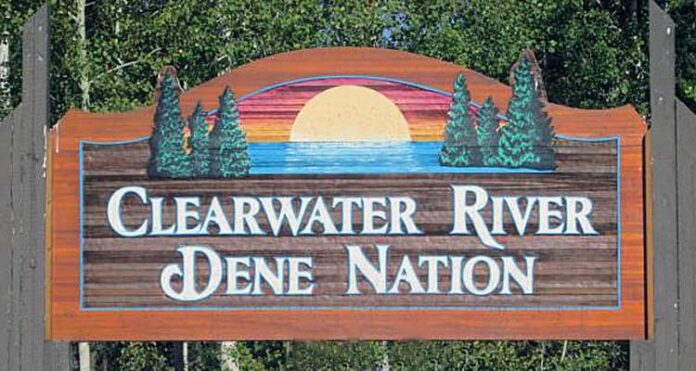 by Derek Cornet
Accounting firm MNP has uncovered alarming financial discrepancies at Clearwater River Dene Nation after conducting a forensic audit.
Last month, representatives from the company held a public meeting on the reserve to inform band members of their findings. The audit – which was done with the support of the current chief and council – alleges former band manager Jonny Cheecham took several actions to financially benefit himself by questionable means such as using band finances to facilitate the sale of vehicles, manipulating the band's invoice system, receiving double or triple the correct amount for work, charging the band for work that never occurred and by not disclosing his interest in a number of companies.
An investigation into financial wrongdoings began in 2013 after current chief Teddy Clark was informed alleged fraudulent activity was occurring. At the time, he had only been chief for six months before he hired private investigators from Saskatoon to take a thorough look through the band's books. However, the RCMP needed more information than what they could provide, which was when MNP was called in and Cheecham was fired.
"The results came back and it's pretty alarming," Clark stated. "The auditors themselves, when they came to La Loche, handed over separate reports that were conducted for the RCMP. I was informed by the RCMP their investigators are now assigned to it and are looking further into it."
While none of the claims have been proven in court, a company owned by Cheecham called Clearwater Power Corporation received more than $1 million from the band. Auditors believe he often double or triple billed for work done, or charged the band for work that was never done.
Cheecham's salary and compensation also ballooned from $75,000 in 2011 to $159,000 the following year. Auditors state his year-over-year compensation greatly exceeded what is expected.
Cheecham also had outstanding loans with the band for many years, which caused a temporary deprivation of funds that could have led to cash flow issues.
Cheecham had exclusive control of finances and housing. The audit found Cheecham was in breach of conduct and placed the band in jeopardy in regard to federal funding.