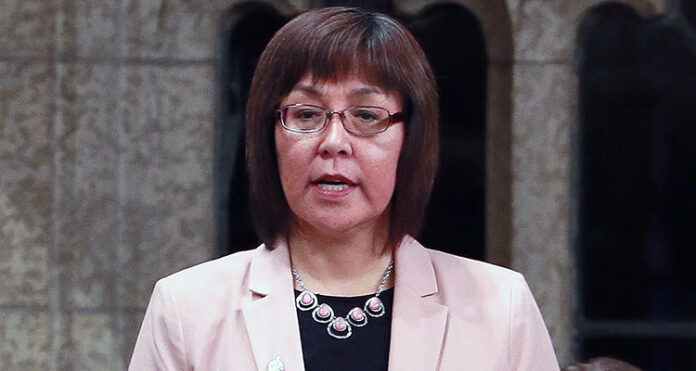 by Phil Ambroziak
Many hands make light work. This is something Desnethé-Missinippi-Churchill River MP Georgina Jolibois understands and why she continues with plans to open a fourth constituency office in the riding some time in the near future.
"It is a huge riding and Meadow Lake, being a city, is an important hub in that riding," Jolibois explained. "With Flying Dust First Nation located close by, as well as other communities like Pierceland and whatnot, it's important to have someone in the area who can help serve the needs of constituents."
While the search continues for a building to house the constituency office itself, Jolibois has already hired an assistant who will work from that location once it opens. Jolibois chose not to reveal the identity of the new staff member until the office is up and running, but said she is optimistic this will happen sooner rather than later. No actual date, however, has been announced.
"She (assistant) has already been equipped with a computer and cell phone, though, and will be travelling throughout the local area to meet with constituents as needed," Jolibois added. "It's been difficult to find a small space to use as an office in Meadow Lake when compared to some of the other, smaller locations."
In the meantime, the NDP MP said the Meadow Lake position is a part-time role with the hours shared with another part-time assistant in Beauval. Jolibois recently opened a constituency office in that community in addition to her two existing offices in La Ronge and La Loche.
"We're located at the old Beauval village office," she noted. "When heading northeast, Beauval is also a sort of semi-hub, so the more staff and the more help I can have will allow me to assist as many constituents as possible."
Her predecessor, former Conservative MP Rob Clarke, only had two constituency offices – one in Meadow Lake and the other in La Ronge.
As for the New Year, Jolibois said there are various topics she hopes to bring forward in the House of Commons in the coming months.
"One thing I really worry about is the government's plans to fund a Canada infrastructure bank," Jolibois said.
Last fall, federal finance minister Bill Morneau announced the formal steps toward creating a Canada infrastructure bank to help fund major construction projects across the country. Morneau said the Liberals will kick in $35 billion and hope to attract private sector dollars at a ratio of $4 to $5 in private funding for every $1 of federal money. The infrastructure bank would allow different levels of government to borrow money at a cheaper rate.
"My concern is for smaller municipalities not being able to access these funds for smaller projects," Jolibois said.